Footballers don't usually give too much away in their post-match comments having been rigorously trained by their club's PR team. After a 1-1 draw with Watford on 10th November 2018 however, a furious Charlie Austin unleashed his true feelings about the state of referring in the Premier League. He stated that the officials clearly need help otherwise match defining mistakes will only persist. His sentiment was later shared by his manager, Mark Hughes, who said the Premier League was stuck in the dark ages due to their unwillingness to embrace video technology.
These two men are not the first to publically demand the introduction of VAR (video assistant referee) in the English top-flight. It's something that is widely used in top leagues across Europe as well as being introduced for the 2018 World Cup so why not the Premier League?
Clubs had the opportunity to implement the technology for the 2018-19 season but a two thirds majority opted to defer it. Their decision remains unpopular among fans but might it be justified when weighing up the positives of the VAR system against its drawbacks?
How does VAR work?
Although there are slightly different ways of implementing VAR, the premise is largely the same. It's a system used to review major incidents such as goals, penalty decisions, red cards and cases of mistaken identity. If the on-pitch referee is unsure of their decision, he can ask for a review of the situation or the VAR can request the referee asks for a review.
After looking at the incident from their monitors, the VAR will advise if the initial decision should remain or be altered. On occasions of greater uncertainty, the on-pitch referee can consult the screen by the side of the pitch to check the replay for themselves.
As things stand, the on-pitch referee always has the final call in the matter, with the assistant(s) watching the monitors only working in an advisory capacity. Their opinion(s) do carry plenty of weight however and it's unlikely that a referee would completely contradict the advice handed to them through their earpiece.
Those reviewing the situation are current or former referees so they will be no less qualified to assess the situation. The rules state they should only offer assistance in the event of a 'clear and obvious error' or 'serious missed incident' and, in fact, overuse of VAR was one of the main gripes against it during the World Cup in Russia.
Where is it used?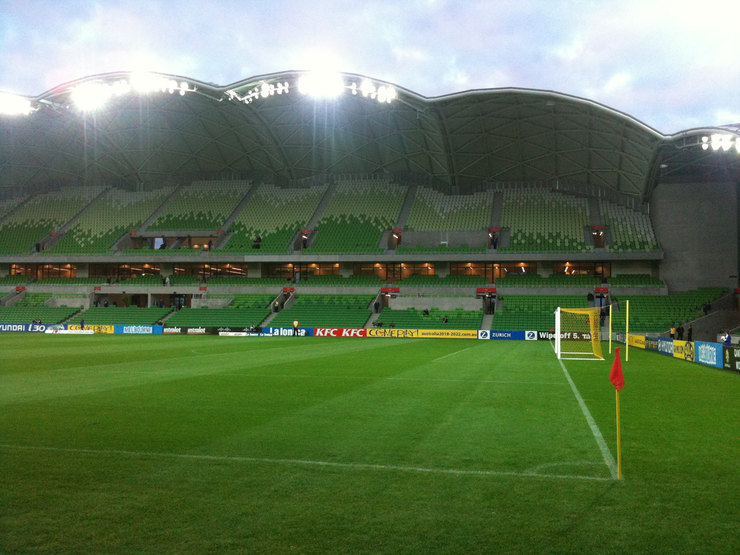 First to embrace VAR was the Australian A-League who introduced it for a match between Melbourne City and Adelaide United on 7th April 2017. The technology wasn't needed that day but it was used a day later during a clash between Wellington Phoenix and Sydney FC when identifying a handball in the area.
The A-League has since stuck with the technology and others have followed suit such as Serie A in Italy and the German Bundesliga. The two big European leagues introduced VAR for the 2017-18 season, with Spain's La Liga doing the same a year later. Although not yet embraced by the Premier League, video technology has been used in England for some FA Cup and League Cup fixtures.
The 2018 World Cup saw the first use of VAR on football's biggest international stage. With the world watching, many opinions regarding the technology would be formed by what occurred in Russia.
Sepp Blatter described the idea as "not very clever" while UEFA president Aleksander Ceferin also had his reservations. FIFA boldly pressed on regardless and it was a decision they were pleased with once the tournament concluded. VAR was also handed the green light in another major competition, the UEFA Champions League, with a scheduled start date for the 2019-20 season.
Why the Premier League remains reluctant
It doesn't appear that the Premier League are inherently against VAR, they are more worried with how effectively it will be implemented. After being used poorly at times during the 2017-18 FA Cup, their cautiousness is understandable. One of the cup matches that best highlighted the issues of VAR was between Tottenham and Rochdale.
Referee Paul Tierney stopped the match 10 times in order to consult with VAR, leaving fans bemused by the constant and often long stoppages. To make matters worse, reviewing the decisions didn't even bring about the right decisions as at least two and arguably three major calls were incorrect. If the decision is going to be wrong, or even open to debate, many argue we may as well stick with the referee making instant calls.
Being branded comical and an embarrassment was not what VAR needed after already finding itself under fire for an earlier mishap. The technology had the perfect chance to prove its worth when Juan Mata's goal against Huddersfield in the FA Cup was met with strong offside appeals.
Straight lines are usually "drawn" across the width of the pitch when judging offside calls but in this case TV viewers were shown a squiggly and almost diagonal line. When the goal stood, fans were left to believe the decision had been made using the image they saw. Hawk-Eye later stated that a different image was used when making the offside call but their apology did little to repair VAR's loss of reputation.
Other concerns
There have been other farcical scenes involving VAR despite it's infancy. In the 2018 A-League Grand Final, a technical malfunction prevented the assistant referee from reviewing a match-winning goal. With no means of checking, the goal had to stand despite it being offside.
Assistants were also unable to check the third goal when Aves took on Boavista as a fan wielding a giant flag obstructed the view of the VAR camera. A different source of calamity was seen when Mainz 05 took on Freiburg in April 2018. Referee Bibiana Steinhaus called for half-time but then went to check a replay of a possible handball. Judging it to be an illegal use of the arm, Steinhaus called the players from the dressing rooms back onto the pitch in scenes that were more than a little surreal, not to mention confusing.
Occasionally poor implementation of VAR in Germany led to 47% of players expressing a desire to have the system scrapped in a January 2018 poll. Other critics include Crystal Palace chairman Steve Parish who warned it could lead to games lasting half an hour longer, potentially driving away viewers.
A lack of fluency and immediacy are things that are often cited by critics of VAR who oppose the potentially long breaks between every major decision. One final criticism lies with a team's inability to call for a review themselves. Under current rules, players are unable to ask for VAR to be used, meaning there is a chance a decision worthy of review can potentially be missed.
Why the Premier League should embrace VAR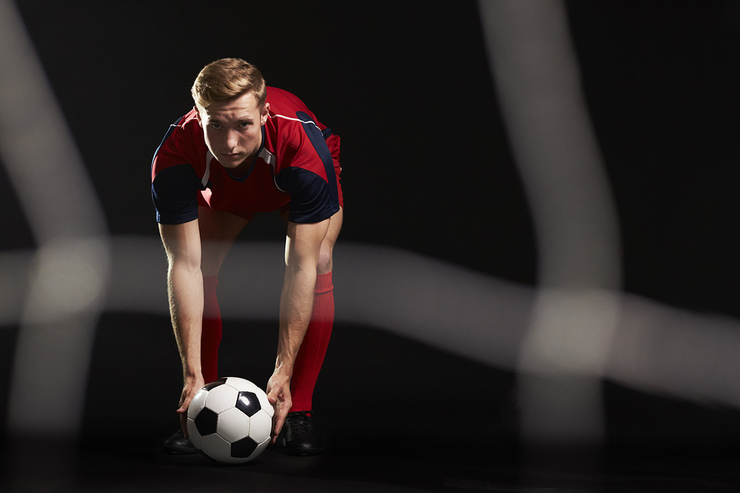 Despite its many faults and flaws, VAR has largely been a force for good in football since its introduction. The average VAR review only takes 80 seconds, a figure that should only shrink, so fans concerned about it breaking up the flow of the match needn't be too worried.
It also reduces the amount of missed fouls, especially commonly overlooked ones like tugging in the box. When used at the World Cup, the use of VAR contributed to 29 penalties being awarded, the most the competition has ever seen. Given enough time though, defenders do realise they cannot keep getting away with offences, something proven in Serie A, where VAR has only lead to a minor increase in penalties – but a major drop in penalty area wrestling.
During the World Cup, FIFA President Gianna Infantino announced that referee accuracy had increased from 95% to 99.2% thanks to VAR, although this is a partly subjective calculation. In Italy, after 356 games of use, the error rate had been reduced from 8.05% to 0.9% with further decreases in fouls (8.8%), protests (19.3%) and simulations (43%).
At this point there is no denying that the use of technology can only ever lead to an increase in accuracy. PGMOL head of referees Mike Riley is confident the idea would be a success in English football while keeping disruption to a minimum.
Controversy will remain
There's a strong case for the Premier League to introduce VAR but fans expecting it to remove all incorrect decisions will be left severely disappointed. Video technology is far more successful at clearing up cut and dry decisions such as offside or mistaken identity.
When it comes to something more subjective like a tangle of legs in the box, such incidents can split fan opinion right down the middle. There will be many times were the decision is so dividing that either way it will be viewed as a mistake by a large number of fans.
There's also the big issue of consistency, another problem that will not be eradicated by VAR. Two referees could see the same replay completely differently given the subjective nature of the laws that govern football.
Decisions regarding handballs are possibly the worst culprits of this as we saw during the World Cup. Cedric Soares was penalised when Sardar Azmoun headed against his arm from centimetres away. Youssef Poulson of Denmark was also punished during a similar incident but Marcos Rojo got off the hook when heading onto his arm versus Nigeria. Javier Hernandez also managed to escape punishment despite controlling with a combination of arm and chest versus Sweden.
Do We Need VAR?
The Premier League are perhaps right to defer the use of VAR for a year as poor initial implantation could see public opinion turn against it. This would be a huge shame as VAR is proven to lead to a substantial decrease in refereeing mistakes.
Technology is needed to take some of the heat away from Premier League officials who have an incredibly difficult and largely thankless job. Fans eager for a reduction in errors must remain patient with VAR though as there will be times it leads to disruption or suffers technical problems. Other times it will appear as though the wrong decision has been made despite the use of VAR but often this will be unavoidable due to how divisive fouls can be.
It's hard to see VAR being ignored for much longer and, whilst it will always be imperfect, we believe most fans will come round to viewing it in a positive light as a way to get more, if not all, decisions right.