Financial Fair Play (FFP) has long been under the media spotlight since being agreed in principle in 2009. By the 2011-12 season, the new rules were in full force and any teams falling foul of them faced being subject to a wide range of punishments.
Of course, FFP was never intended to become a source of controversy, only to promote more sustainable spending, but the voice of opposition to the concept and the way it is being implemented continues to grow. Here we take a look at what the Financial Fair Play regulations set out to do and ask if they have had a positive impact on the beautiful game.
The Aim of FFP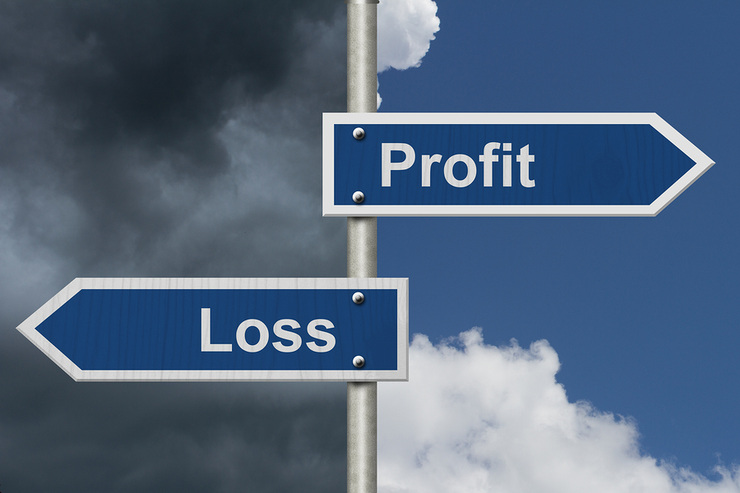 The intentions of FFP are ones that football fans can largely get behind. The rules encourage clubs to be more sensible with their spending and punish those who continue to spend above their means.
At the time the regulations were introduced, something had to be done according to UEFA president Michel Platini. In 2009 he declared that "fifty per cent of clubs are losing money and this is an increasing trend." In addition to this, it was estimated that 20% of clubs were at risk of facing bankruptcy in the near future, so clearly some action needed to be taken.
The basic principle of FFP was clubs being able to live within their means, avoid being entirely propped up by wealth owners who could turn the tap on funding at any moment. The situation around the time FFP was announced was troubling with an increasing amount of clubs facing financial hardship. In such a climate, few could argue that some action needed to be taken. Big English clubs such as Portsmouth, Coventry, Leeds and Southampton, among many others, had all been docked points after going into administration.
By the end of the 2008-09 season, Premier League debt among the 20 clubs was £3.1bn. Debt isn't an issue itself but for clubs like West Ham who had previously posted losses of £114.9m, more than its annual turnover, it certainly was a major problem. Huge amounts of debt and losses were not limited to the Premier League either. Total debt in La Liga was £2.5bn while Serie A side AC Milan reported a net loss of nearly €70m in just one season.
How does FFP Work?
Financial Fair Play rules can be found in a 102 page document, leaving clubs' accountants with plenty to read. The main objectives however are clear, the most notable of which are included below:
To improve the economic and financial capability of the clubs, increasing their transparency and credibility
To encourage clubs to operate on the basis of their own revenues
To encourage responsible spending for the long-term benefit of football
To protect the long-term viability and sustainability of European club football
More specific rules are included alongside the general essence of FFP. Clubs can spend up to €5million more than they earn per three-year assessment period. They can exceed this amount to a certain limit providing it is entirely covered by a direct contribution from a club owner or a related party.
Owners can cover up to an additional €30million although this figure can vary depending on which league a club is in. Spending on stadium investment, training facilities, youth development and women's football are excluded from the any profit/loss calculations.
FFP Powers do not Lack Bite
UEFA has a range of eight punishments they can dish out for any club falling foul of FFP regulations. There are no set rules on which punishment is handed to which crime, rather it's determined on a case by case basis.
The range of punishments available are as follows: warnings, fines, points deduction, withholding of revenue, restrictions on squad sizes, transfer embargos and disqualification or exclusion from UEFA competitions.
Many clubs have been hit by fines, the largest two being handed to PSG and Man City to the tune of €60m. Zenit Saint Petersburg were ordered to pay €12m, although like with many fines issued, half of the fee was handed out on a suspended basis.
Banning major clubs from UEFA competitions has been far more uncommon but it was a fate that Malaga suffered for a year after failing to pay their debts. The same sentence was handed to AC Milan in the summer of 2018 but it was later overturned by the Court of Arbitration for Sports who told UEFA to hand the Italians a "proportionate disciplinary measure".
Continuation of the Status Quo
The lavish spending Chelsea enjoyed following the Roman Abramovich takeover would not have been permissible in an age of FFP. The Russian billionaire pumped endless amounts of money into the club and less than two years later, was left to celebrate a Premier League title.
Manchester City also enjoyed a huge level of investment prior to the introduction of FFP, taking them from mid-table mediocrity to league champions. Having established themselves as one of the big players before the new regulations kicked in, their position at the top is now safeguarded. Smaller clubs are unable to truly enjoy the benefits of a new, wealthy owner, which perhaps puts them off investing in the first place.
In theory we will never see what happened at Chelsea and City again, which many clubs and fans have argued is unfair. FFP means that an owner cannot simply spend what they want but must work within the limits of the club's genuine revenue.
Suspect Sponsorship Deals
Some rich owners looked to circumvent the FFP rules by injecting their teams with an abundance of cash through inflated sponsorship deals. This would give clubs far more "legitimate" revenue and therefore the ability to spend much more while still balancing the books.
UEFA took a dim view of this and said that any such deals would be altered when making their calculations, instead changed to an appropriate 'fair value'. There is also a rule that states that no more than 30% of a club's revenue can come from an entity linked to the club, even if that is via sponsorship or other commercial arrangement.
This did not stop the Qatari-owned PSG signing sponsorship contracts worth €200m after blowing huge money to sign Neymar and Kylian Mbappe. Two independent firms were brought in to determine if the sponsorship deals struck were in line with market rates while further questions asked if the money had come from 'related parities'.
UEFA reopened the probe into the deals during the summer of 2018 but PSG responded by filing an appeal to the Court of Arbitration for Sports. If able to avoid punishment, this could pave the way for other clubs to arrange similarly inflated deals.
Manchester City have also been embroiled in controversy surrounding some of their dealings. A report from German news outlet Der Spiegel revealed that City had deceived UEFA through an array of inflated and backdated sponsorship deals.
Manchester City and their sponsors manipulated contracts to circumvent Uefa's Financial Fair Play regulations, according to Der Spiegel.

Full story👇https://t.co/XaQ4M5zr4S pic.twitter.com/OKHoQEQuv4

— BBC Sport (@BBCSport) 5 November 2018
The Manchester club allegedly breached FFP rules by £164m but attempted an ambitious cover up using deals connected to their wealthy owners. Such stories make a mockery of the system and it led a furious La Liga to demand an investigation into the matter. They believe both PSG and Manchester City have been cheating the FFP system for years and deserve to be punished.
FFP Proving its Worth Despite Shortcomings
UEFA president Aleksander Ceferin took time out during the summer to praise the impact FFP has had. He revealed that European clubs were now making €600m in profits as opposed to the €1.7bn in losses recorded in 2011, right before the regulations were introduced.
#UEFA President Aleksander Ceferin maintains the #ACMilan situation "proves Financial Fair Play works" and called for new #SerieA stadiums https://t.co/3QHEX9HiB2 #FFP pic.twitter.com/QLwbiUWonM

— footballitalia (@footballitalia) 18 August 2018
Only eight of the top 54 leagues were profitable prior to FFP but since then this number has climbed quite rapidly to 29. Buoyed by these impressive figures, Ceferin announced that he would push FFP to the next step, calling for further regulation and greater financial transparency among clubs.
The Premier League is well known today for its huge wages and high spending but clubs are in a much healthier state than they were pre-FFP. Wages-to-turnover ratio is often seen as a key measure of how safe a club is financially with 60% is generally seen as a sensible limit.
In 2010, five clubs had were operating at above 80% including Aston Villa who later were on the brink of financial ruin. Fast forward to 2017 and there wasn't a single club operating above 80% while the average dropped to 55%, the lowest in 20 years. Not all leagues have been so successful in controlling their spending but FFP is generally pushing them in the right direction.
That said, critics would argue that it is not FFP that is responsible for these improved ratios and club profitability. TV money for a range of leagues, most notably the Premier League and Bundesliga, has soared. Clubs are now much better able to work within the regulations not because of a new approach but simply because they earn so much more money.
Final Thoughts on Financial Fair Play
Financial Fair Play is certainly worthy of some of the criticism it receives. It has helped cement the gap between the richest and poorest clubs, potentially freezing the hierarchy for many years to come.
What's more, the suspect deals of Manchester City and PSG also call into question how robust the regulations are. Not only did the two clubs manage to agree a favourable settlement back in 2014 but they've since been able to spend huge sums of money courtesy of inflated sponsorship deals.
The controversy that Manchester City and PSG have produced however should not detract from the positives of FFP. As shown by recent data, clubs have entered a phase of far more sensible spending since 2011, albeit with the assistance of improved revenue in many leagues.
Club finances look vastly improved on how they were previously and it's a trend that should only continue. Overall it's hard to say that UEFA's flagship rules are not for the good of the game but fans are right to continue to put them under scrutiny.