Like all things in the betting industry, there are a plethora of rules that will apply to most markets that you need to be aware of. These are generally in place to cover unforeseen circumstances, but there are some in place to cover the bookmakers back should they make a mistake, as well.
Whilst we have strived to cover these rules in as much detail as possible, we would highly recommend that you contact your bookmaker directly if you have an issue, as their specific terms may differ from the 'norm'.
Use this guide as a way to swot up on the usual rules so that you know the sorts of things to check for.
90 Minutes Only
The 90 minutes only rule is one of the most commonly misunderstood rules in the game.
You may see a market that is highlighted as '90 minutes only'. This means that the bet will run throughout the course game with any injury time added by the referee counting towards the final result of the match. It will not include any extra time or penalties that may occur from cup matches. Your bet will be settled at the end of normal time, even if the game continues into extra time.
For example, if a game is drawing at 2-2 after 90 minutes and then a goal is scored in the 93rd minute of normal time, then the game will be paid out as a 3-2 victory for that team. If that last goal was scored in the 10th minute of the first half of extra time it would not apply to the bet, which would have been settled after 90 minutes plus injury time when the score was still 2-2.
Win' vs 'Lift the Trophy' in Tournament Finals
The difference between these two markets may not be apparent at first, but if we take into account the above 90 minute rule it starts to make a little more sense.
Basically, the difference is that a team may not have won the game in 90 minutes as it may have to go to extra time or penalties. Just because they go on to win the tournament, it does not mean that have won the bet as these markets do not include extra time or penalties.
Betting on the 'Lift the trophy' market means just that; it's the team that wins the tournament and lifts the trophy at the end. This may in normal time, extra time or on penalties, so it is a safer bet.
There is more on this sort of thing here.
Postponed or Abandoned Matches
If a match has been postponed before a ball has been kicked, then providing that the game takes place within 48 hours of the original time then all bets will be carried over. If the match does not take place within that time frame then all bets will become void and your money will be returned. It's also worth noting that any game that has been altered to get around TV scheduling will not be classed as postponed.
If a game is abandoned after starting then all settled markets will remain up until the abandonment. Any bets that haven't been settled up to that point will be classed as void and your stake will be returned.
For example, if you bet on the over 2.5 goals market for a match that gets called off with the score at 2-1, then your bet will stand and you will be paid. If you placed the same bet and the match was abandoned at 1-1 then your bet will be void as the market hadn't been settled, so you getting your stake returned.
There is a full article on this here.
Own Goals
An own goal will not count towards any goalscorer markets.
For example, let's say that you place a bet on a specific player to score first but the first goal of the game is an own goal. Your bet is still live. If the player you backed goes on to score the next goal then your bet would win as the own goal does not count in the settlement of these bets. This also goes for bets placed on the last player to score as well.
On the other hand, if you bet on a correct score market or any team goals market then the own goals would count towards the settlement of the bet. For example, if you bet on the over 2.5 goals in a game and it finishes 2-1 with an own goal scored, your bet would win as the own goal would count towards the score line.
Dead Heat Rules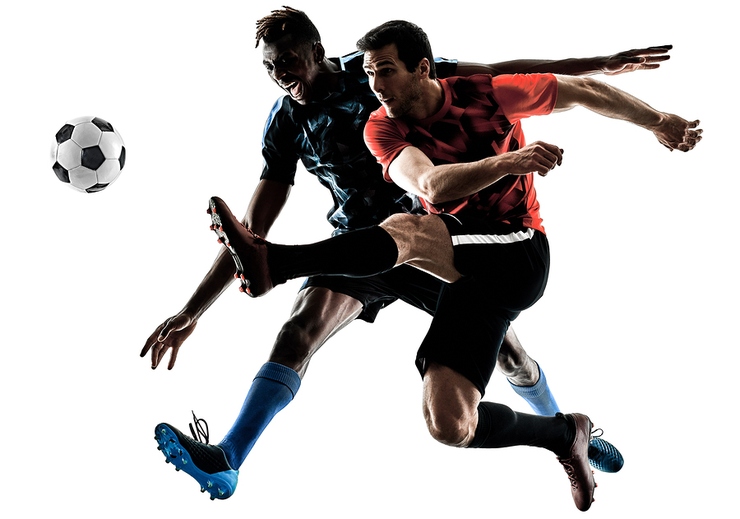 Dead heat rules will apply to bets such as top goalscorer, man of the match, or golden boot winners, when two or more players are tied for the same result.
The process is pretty simple when a dead heat occurs; you simply divide your original stake by the number of runners in the dead heat and then multiply this number by your original odds to get the revised pay out.
So if three players were tied for top goalscorer and you had a £10 bet on one of them at odds of 10.00, you would need to divide you £10 stake by 3, giving you an adjusted stake of £3.33.
There is a full article on this here.
Void Bets
A bet can become void for a number of reasons, such as a game being abandoned, a player not entering the field at any point in the first goalscorer market, or a tie not going ahead as originally advertised.
It just means that your bet never had a chance to be won, and so it would be unfair to let it stand.
If this does occur at any point then your bet will simply be refunded to your account in full.
Related Contingencies
A related contingency is when there are two markets that are dependant of each other meaning that you can't combine them to create one bet. For example, you can't combine a bet such as Manchester United to win and Manchester United to win 3-1, as the correct score bet covers the Manchester United to win market as well, essentially paying out inflated odds for the same bet.
To overcome this, bookmakers have created separate markets that do include markets such as these but with revised odds. These markets often come in the form of scorecast or wincast types, which require you to pick from two markets that have related contingencies. The bookmaker sets up these markets with a much shorter price than if you combined the original odds for each bet to create a double.
For example, you may want to bet on Wayne Rooney to score first, which is a 10.00 shot, and Manchester United to win 3-0, which as a standalone bet would also be 10.00. A double would have the odds become 100.00, but as a related contingencies bet (in this example, a scorecast) the odds will likely be somewhere nearer 30.00.
There are also Bet Builders coming onto the scene to address this issue and allow markets from the same match to be bet on as part of the same bet. You can read about them here.