When it comes to betting on football the vast majority of modern punters place their wagers online. In fact, for some time now, the majority of bets made are typically done so on mobiles. That said, there is still very much a place for the traditional high street bookmaker and for many football fans, a trip to their local betting shop to place a weekend acca is all part of their routine. For some they also act as a mini social club, a place to meet friends and while away the day betting on the various matches, races and other sporting contests taking place.
Whether you are a total betting newbie who has never visited a shop or a football betting website, or a seasoned pro familiar with both ways of getting a slice of the action, in this article we will look at both physical betting shops and, even more so, online bookmakers. Is one better than the other? Are there good reasons to use both? Which has the best odds? We'll answer all these questions and more, so if you want to place a bet on the football and don't know where to start, hopefully we can help you out.
Best Football Bookies - Updated November 2023
Betfred - Best For Regular Offers
Established in Salford in the 1960's, Betfred is the brain child of the Done Brothers and originally started life as Done Bookmakers. The frontman of the duo was called Fred, and in the early 2000's the bookie rebranded itself to Betfred to coincide with the launch of their online betting site.
Nicknamed "the bonus king", the bookie has a penchant for offers . Whilst they're not the only bookie who likes to spoil their customers with promotions, they're one of the more consistent, offering both reliably regular deals that you can turn to when nothing else peaks your interesting and one-off match specials.
With so many offers we were surprised to see that their odds are actually pretty competitive, as so many sites seem to lean more one way or the other. Sacrificing offers for better odds and vice versa. With Betfred they seem consistently decent. In particular we found them strong for slightly longer odds bets.
BetVictor - Best For Odds
BetVictor is now an online-only bookmaker, but like many of the other bookies we talk about on this page, they have their roots in brick and mortar betting. Originally known as Victor Chandler on the high street, its first shops opened in the 1960's. These shops have since been sold off to other brands to allow the company to focus on it's online betting product.
There's a couple things we really like about BetVictor and the first is the site itself. Fast, easy to use and intuitively laid out. These are things you would probably come to expect from a company who has all of its eggs in its online basket, but the same can't be said of all other betting sites. This statement goes for whether you're betting on desktop or mobile, as both are pretty equal in our view.
The second thing are the odds. Whilst BetVictor does run the odd promo here and there, they've decided to focus their efforts on their pricing and have won number awards over the years for their odds. If you're looking for a bookie you can quickly turn to and place a bet without shopping around for odds or figuring out what promo works best, BetVictor are a very good option.
Coral - Good All Round Football Bookie
Coral was founded in 1926, meaning they've been taking bets for close to 100 years. Set up by Joe Coral, the business first started with racecourse betting pitches and didn't open their first betting shop until 1961. The brand has changed hands a few times, and joined forces with Ladbrokes before finally being acquired by Entain.
As a traditional bookmaker, their online site offers all of the things you'd expect to see in the shop and comes complete with football coupons, regular odds boosts and specials, and plenty of promotions aimed at keeping their customers happy. They also offer hybrid shop / online betting via the Coral Connect card.
Football coverage is excellent with hundreds of different bets available on matches from all the leagues and cups from around the world. Premier League odds are decent enough, but we found them particularly competitive in the lower leagues.
WHAT DOES AN ONLINE BOOKMAKER OFFER?
Online bookmakers are typically superbly polished, one-stop shops for all your betting needs. If you solely want to bet on football and nothing else that is absolutely fine. On the other hand, if you are someone who likes the odd game of poker, a few hands of blackjack, some slots and even maybe a quick game of bingo, the modern, online bookie can give you all that and more within the bounds of a single website.
We won't go into any real further detail about the online casinos, bingo halls and poker suites that the best bookies offer because, of course, this is a football betting site. We just wanted to make you aware they are available and that they are far more varied in that sense than a traditional bookie shop, even if the latter does now present the possibility to play certain casino games.
In terms of the actual football betting options, and sports betting in general, punters more accustomed to making their bets via the coupon from a high street bookie will be amazed by the choice offered online. Whether you access your preferred online bookie using their dedicated mobile app, the mobile-optimised version of the site, or using a laptop, desktop or other computing devices, the range of sports, matches and markets is truly astounding.
GLOBAL FOOTBALL OPTIONS
The best football betting websites that we partner with all cover just about every possible league. That includes football from Belarus to Brazil, Chile to China, El Salvador to Estonia and, well, pretty much everywhere. As well as the main men's divisions in all these countries you can also often bet on lower leagues, women's football and even youth competitions.
The bigger events, such as the Premier League, Champions League, La Liga and so on are where the vast majority of money is wagered though. For pretty much all matches in these competitions, and certainly the big games, you will find literally hundreds of different markets. All the main ones you might see on a paper coupon in a bookie are available but then you have almost limitless options to bet on various stats and actions within the game.
IN-PLAY BETTING
As well as all the fairly standard betting options and markets, including things we haven't mentioned like accumulators, there are some brilliant additional facilities offered by online bookies. In-play betting has been massively popular for some time now with an incredibly high percentage of football bets made during the game, as opposed to prior to kick-off. In-play betting is possible to a degree in some shops, typically using a betting terminal, but it is far easier, and offers many more opportunities, using a website or an app.
In-play betting on football is great because it allows you to see how the game is playing out before committing to a bet. You can watch as much or as little as you want before making your wager, with in-play markets typically available throughout the whole game. It is also a great option if the bet you made on a game wins – or loses – very quickly, thus ending your interest in the match (from a punting perspective). If you backed over 2.5 goals, for example, and there were three goals in the first 25 minutes, you could, if you wanted, make another bet in-play, perhaps on over 4.5 goals.
BET BUILDERS
An even more recent innovation is the advent of bet builders. These are tools that allow you to combine various markets within a game, essentially creating an acca from within a single match. Such markets could not normally, historically, be combined as they are classed as related contingencies. However, using modern computing power the bookies have been able to facilitate such bets and they have proved very popular.
Using a bet builder (note that different bookies sometimes use different names for what is fundamentally the same thing) you might decide to back a particular player to be booked, another player to score, a third to have two or more shots on target, a correct score of 2-2 and over 13.5 corners in the whole game. The specificity of these bets means the odds can really add up and whilst landing such a punt is extremely hard, given the prices you can place a number of them for small stakes. This way you keep an interest in almost all aspects of the game and even for a relatively small stake, still stand the chance of landing a potentially decent win.
OFFERS GALORE
Whilst high street betting shops do have various promotions and offers, normally advertised in their windows, in general you will find that online bookmakers have far more deals and freebies to give away. We look at these in more detail in our dedicated post on football free bets and betting offers but if you have only ever placed bets in a shop you may be really amazed by the sorts of goodies available to both new and existing customers.
When you first join you can expect the most generous promos, with some giving as much as £200 away. There will be terms attached to this, of course; they won't simply give you £200, so you might need to deposit £200, or perhaps even more, and then wager the total amount a number of times before you can actually withdraw any winnings. Even so, that could provide a rather significant boost to your betting balance that you just wouldn't get in a shop.
Other welcome offers might be better suited to other types of punters, with some potentially giving away £50 (or even more) of free bets and casino bonuses for just a £10 cash bet. Then there are promotions that are perfect for those with smaller budgets, which can be claimed with just £1; or others where even if your bet loses, you get refunded, sometimes as cash, which you can instantly withdraw and thus walk away not having potentially not lost a penny.
When it comes to the offers available to current customers of an online bookmaker, there are also some cracking deals to be had. There are various loyalty rewards, where you might, for example, get a free bet for every five cash bets you place. There are free-to-enter prediction competitions offering huge jackpots, straightforward prize giveaways, money back specials, insurance offers and even some early payout promos that might, for example, pay out on match bets once a team goes two goals up – even if they don't go on to win the game. Last of all, and perfect for fans of making a long-list weekend acca in a betting shop, there is a range of promotions on accumulators, with some potentially doubling your winnings.
CONVENIENCE
Perhaps the number one advantage of betting online over using your local shop is the ease of access. As with most online versus high street contests, the old way of doing things is generally more time-consuming and far less convenient. If you realise you have forgotten to place a bet on the big game then you can simply take your phone from your pocket and get your wager on with just a few taps. If you have a funded account and an app then you might literally be able to place your bet with just four or five touches of the screen. That certainly beats walking through the wind and rain to your local shop.
This accessibility is also what makes online and mobile betting perfect for in-play fans. Whether you are watching the game at a friend's house, or when you are out and about, you can quickly and easily place a bet, whenever and wherever you are. Getting your phone out is often not the most sociable action (unless you're calling friends or family to organise watching the football) but it sure is hard to beat for ease of use.
ANALYSIS AND DATA
One final major advantage of placing your bets at an online football betting site as opposed to a high street shop is that it is far easier to do your research. Of course, you could check all the various stats and information you wanted before you visited a betting shop, or even on your phone whilst inside, but it is obviously far simpler to do from the comfort of your own home.
What's more, as well as having any number of different browsers open on your laptop at home, you also have instant access to all the various odds in a range of markets. If you are a punter who likes to assess a bet on the merit of the value it offers, then it is essential that you can quickly and easily check the odds for all the different markets you might want to look at. Even the most friendly and amenable member of staff in a shop might get tired after you ask them to tell you the odds on the 26th different market in a game, whilst the terminals available in some bookies are not as quick or as comprehensive as the best websites or apps.
BENEFITS OF BETTING SHOPS
Overall we have to say that we place almost all of our bets online these days but that is not to say that high street shops are without any advantages. As already noted, for some they provide social interaction and human engagement that might otherwise be lacking and are a good place to meet and chat with friends who evidently have similar interests. Some might patronisingly look down upon shop regulars but many would be far lonelier sitting at home betting on their phones.
On a more practical level, betting shops are probably less likely to be problematic for those with addictive personalities. The convenience, availability and immediacy of betting online does mean that for a small minority of customers addiction can become an issue. Online it is easy to place another bet, then another bet and because the money is electronic, it is also far easier to lose track of how much you are spending, or rather losing.
If you are in a shop, especially if you are physically handing over paper money, it is far easier to stay in control and, what's more, the staff will, in theory at least, make some effort to make sure you are fully aware of what you are doing. However you choose to bet on football – or anything else – we can't stress enough that you should only gamble what you can afford to lose, betting should only ever be fun, and if you feel you may have an issue, then seek help as soon as possible.
Moving back on to cheerier ground, whilst in general you will find better offers online, that is not always the case. From time to time you may see, perhaps advertised in the shop window, an excellent promo that is only available in the shop itself.
Another potential benefit of in-shop punting is that if you are a total newbie, you have someone who can help you place your bet. Using online betting sites and mobile apps really is very easy and there is loads of information on our site to guide you further. However, in your local shop you will be able to speak face to face with a real person and that may be of real help to many, especially those who, as well as being new to betting, are also less familiar with technology.
HOW DO ONLINE & HIGH STREET ODDS COMPARE?
When it comes to odds, this can sometimes go in favour of the shop but, more usually, you will find that it is a bookie's online offering that provides the best prices. Let us begin first though, with a time when you might just have found the best odds on the high street.
Bookies traditionally print coupons, with a range available covering certain big, televised games in more depth, as well as ones which have just the match odds but for all of the weekend's English and sometimes Scottish football. For Saturday fixtures these may hit the shops on Thursday or Friday, with the odds fixed shortly before that. Between the match prices being set and kick-off in the games, an awful lot can happen and this can have a huge impact on the odds.
If a team sacks their manager, loses three or four players to injury, states that they are going to field a very weak side due to a big cup game in midweek, or has some other big news that affects their chances of winning, the odds can change quite dramatically. For example, let us say that the bookie prints the coupon and makes Liverpool an even money shot to beat Man City at Anfield, with the visitors priced at 3/1. Shortly after, it is announced that a sickness bug has hit the Reds' camp and Trent Alexander-Arnold, Virgil van Dijk, Alisson Becker and a couple of other key players are all going to miss the game.
Online the odds will very rapidly get slashed on City to win and the best price you might be able to find could have dropped to 2/1 or lower. In the old days there may have been a delay in these changes filtering through to the betting shops meaning that, for a time at least, they would keep the odds at the 3/1 printed on the coupon which would be honoured completely, allowing any stakes at the bigger price.
However, modern technology means that more often than not you will be informed of changes to the printed odds when you place your bets in a shop. This means that even though the coupon says one price this is not 100% guaranteed until you place the bet and if they do allow you to have the larger odds and there may well be a limit on the maximum stake.
IN GENERAL, ONLINE OFFERS BETTER ODDS
Aside from this fairly specific scenario where a coupon effectively becomes out of date, you may find better odds very occasionally in the shop in a more general sense. However, it is far more typical to see bigger odds online. The massive household name chains that operate both online and on the high street may well use the same odds for both of their outlets. At times, they may offer the better prices only online though, aware that those betting in shops are generally less price-sensitive and also, to a degree, are a captive market.
If you are in a betting shop you are not too likely to walk around every other bookie in town comparing the odds. More than likely you will simply take whatever odds are on display. Online, however, it is far easier to check and compare odds from all bookies. On the one hand, this means that online bookmakers tend to have bigger prices in general as there is more competition.
In addition, it highlights another advantage of betting online – the huge choice you have. If you bet in a shop you are limited to the brands that operate in your town or city. At the absolute best that may give you a choice of four or five different bookies. However, online you have tens of different bookies to choose from, all with their own odds, offers and specials. So, whilst bookie A might have the same prices in their shops as they do online, and bookies B, C and D do as well, bookie E, who is based in the Cayman Islands and has never even heard of the Coral on Saffron Walden high street, might have odds that trump them all.
This ability to choose between many different bookies and compare their odds quickly and easily means that you will almost certainly find the best odds online. If you are prepared to shop around and have at least a few online accounts set up then this will deliver the biggest odds and therefore best value the majority of the time.
WHAT TO LOOK OUT FOR IN A BOOKIE
People have different ideas of what constitutes a great bookmaker so there will always be differences of opinion over which is the best. In truth, which is the best will vary from one punter to the next anyway because much will depend on what sort of bets you like to make, what style of offers you prefer and so on, even down to what your favourite colour is (some bookies tend to favour what could politely be called bold colour schemes!).
That said, there are a number of factors that you should definitely consider when deciding which bookie you want to make most of your bets with. These include:
Reputation – in general this list is in no particular order but the reputation and trustworthiness of a site is certainly a key consideration. You want to know that your money and personal details are secure and that when you win, you will get paid and when you request a withdrawal it will be handled promptly. All of the sites we work with certainly score very highly in this regard.
Offers – a generous welcome offer is always a good reason to join a new bookie but you should also consider what promos they have week in, week out, for regular customers. If you only bet on football then see what they offer existing customers in terms of acca insurance, early payout specials, acca bonuses, odds boosts and giveaways. If you are a regular bettor then checking out if there is a free bet club is also a good idea.
Odds – the odds are not a huge consideration unless you are an uber-price-focussed customer. Most bookies fall within a fairly tight range when it comes to odds, with the odd few being very good and then some that are probably best avoided. However, there is so much difference on a case by case basis that it is almost impossible to categorically state that one site's odds are better than another's. They may be on some sports and markets but not on others.
Features – there are many different features offered by the best football betting sites and not all will be important to you. However, things like live streaming and the availability of in-play markets, as well as whether they offer a bet builder tool, whether cash out is available, what stats they provide on-site, whether they have live chat customer service support and so on are all things to consider according to your own personal preferences.
App and site design – many punters favour one bookmaker over another simply because of the website and/or app design, functionality and layout. Things have improved a lot over the last five years and nowadays most apps work really well, most of the time, but some certainly seem to suffer more glitches than others. It can be really frustrating trying to quickly place a bet, only to find that a site is down or won't load.
Range of markets – all of the sites we feature offer masses and masses of leagues, competitions, matches and markets. For the vast majority of "normal", recreational punters who bet on the Premier League and other big events, there won't be much between most sites. However, if you favour very obscure leagues or markets, or love strange specials, you may well find that some sites are better than others.
Deposit methods – as a general rule using a debit card is the best way to fund an account but if, for whatever reason, you don't want to or can't add funds this way, make sure the betting site you choose supports your preferred deposit and withdrawal method. Note that some bookies who have shops allow you to deposit and withdraw in cash via the shop, even for bets made online.
GETTING MONEY IN & OUT OF YOUR ACCOUNT
As mentioned, we believe that a debit card is probably the best option when it comes to adding funds to your online bookmaker. It is instant, almost always fee-free and is very rarely among the group of deposit methods that are sometimes ineligible for claiming a bonus or free bet. However, should you want to use another method, most of the top football bookies have a wide range of options.
These include e-wallets such as Skrill, Neteller and many others, PayPal, bank transfer and, in the case of sites with shops, sometimes cash as well. There can be some benefits to using these methods but much is down to personal preference. Occasionally there may be specific bonuses for using these options but in general they are more likely to be excluded so always check the terms of any offer you hope to claim before you make a deposit.
When it comes to withdrawing winnings from your account, first of all… well done! Seeing winnings hit your bank account or e-wallet is a great feeling and even better when you then put those winnings towards something you really want. Increasingly withdrawals are processed straight away, with the UK Gambling Commission (UKGC) really having clamped down on bookies who tried to delay payments.
Withdrawals are usually made by the method as the initial payment, this is to reduce the threat of money laundering. On your first withdrawal you may need to provide ID and again this is to help counter money laundering and other criminal activity. The very best sites around process your request immediately, though some lesser ones are a little tardy. On occasion, especially if the withdrawal is for a large amount, it may need to be manually processed but this should rarely take more than a day or two.
With modern banking technology and the advent of instant payment protocols, the best-case scenario is that the money will reach your bank account (if you have used a debit card) within seconds of you hitting withdraw. Certainly with most of our favourite football betting sites it is not uncommon for the withdrawal to show on your banking app long before the deposit you made to place the initial bet does.
MINIMUM AND MAXIMUM DEPOSIT AND WITHDRAWAL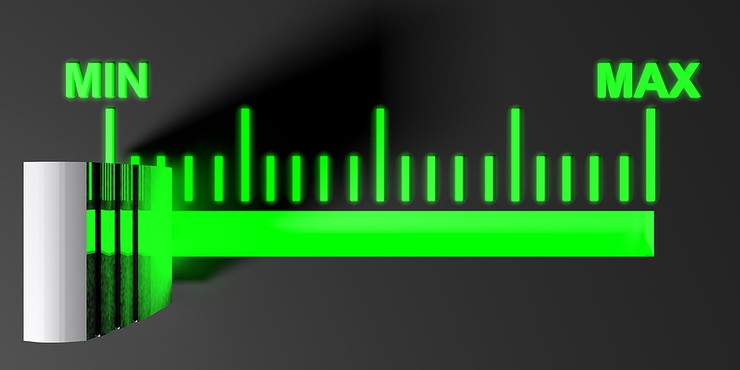 It is worth being aware that different online bookmakers may have different maximum and minimum withdrawal and deposit amounts. In addition, these usually vary according to what method you use, although once again debit card often comes out on top overall.
Ideally you want the minimum in both cases (deposit and withdrawal) to be as low as possible as this gives you maximum control. Some sites may have a minimum of £5 or £10 but it is rare for the smallest value to be much bigger than that if you stick to the top-notch footy sites we deal with. In addition, the very best sites should allow you to withdraw any balance you have, even if it is just pence. Some sites may have a minimum withdrawal of £5, £10 or even more, which can make it harder to walk away with cash in your metaphorical pocket.
You can usually find a lot of info about the various limits on the site, either in their terms and conditions or possibly under FAQ, or lastly on the page where you actually make the deposit or withdrawal from. Should you get really lucky and land a huge win you may find that further ID checks are required in order to process the withdrawal or, in addition, that you may only be able to withdraw a certain amount each day or week. Once again, information regarding this will be available through the bookmaker in question.
SHOULD I USE MULTIPLE DIFFERENT BETTING SITES?
Some punters stick to just a single betting site and make all their bets, on football, other sports, and perhaps the odd bit of casino action, with that single company. However, for a number of reasons, some already alluded to, we would very much recommend that you consider joining up with multiple bookmakers. The following are the key reasons why we believe it makes sense to have online accounts with several bookies:
Offers and free bets – as we detail in our feature about free bets, these promos cost the bookmaker money and could give you better chance of winning. The welcome offers are the most generous ones any site will offer, so why wouldn't you at the very least join, use the free bet and then, if you don't like the site, just not use them again? In addition, different bookies have different offers for existing customers. The more accounts you have, the higher the chance that one of them will have some form of promo on whatever match or event you fancy betting on.
Better odds – odds vary from site to site and on an individual basis (bet by bet) the differences can be large. The more accounts you have, the greater your chances of having access to the best odds on any given bet and the higher the odds, the more you stand to win!
More choice – as well as more choice when it comes to offers and odds, you also have maximum exposure to different markets, sports, stats tools and other features. For example, bookies may have different live streaming schedules and so if the game you want to watch isn't available at one, it might be at another.
Reliability – occasionally even the best bookies have technological issues that lead to website downtime. This can be frustrating if you want to get a bet on but if you have a number of bookies to choose from this should never really be an issue.
Bans and limits – as we will explain in the section below, it is normal to see accounts get restricted in a range of different ways. If you have multiple accounts you reduce the chance of this happening in the first place but even if it does you will have plenty of options to fall back on.
Suck it and see – if all of these benefits are not enough for you, what about the simple fact that there might be a bookie you prefer out there, one that is even better than your current go-to? If you don't give any others a try you will never know, and with a generous free bet when you join it really does make sense to check out all of the top football betting sites that are on offer.
DO BOOKMAKERS CARE IF YOU WIN?
Bookmakers win when punters lose, and they lose when we win, so this is a pretty straightforward one: yes, they very much do care when you win, or to be more specific, they care when they don't win. Many of the biggest betting sites around are owned by shareholders and the boards of these firms have a responsibility to those shareholders to not just produce a surplus, but to grow those gains year on year.
That said, the main aim of a bookmaker is to balance their books, so they will expect there to be winners on every market, but to make a profit on that market overall.
Online bookmakers are desperate to obtain as many customers as possible, hence why they give away such generous free bets, spend millions on sponsorship deals and pay big-name sports stars to appear in the expensively produced television adverts. However, all customers are very much not created equal and as far as the bookie is concerned, professional gamblers, or anyone that proves to be unprofitable to the company on a consistent basis is not the sort of customer they want.
Betting sites and shops simply want business from a "normal" punter who makes bets for fun, bets on a range of events and matches and, in general, loses a moderate, yet regular amount.
Bookmakers have various tools to try and protect their profits and use algorithms and other software, as well as simple profit and loss reports, to identify customers they believe are bad for business. Punters who consistently hit their odds when they are out of line, repeatedly and exclusively take advantage of offers in such a way that makes winning highly likely, and who bet large stakes – and often win – on more obscure leagues, matches and markets, are all likely to fall foul of this. Ultimately just winning on a regular basis could see your account affected.
CAN A BOOKMAKER LIMIT YOUR ACCOUNT?
For most of us, bookmakers will allow us to bet within our means without ever limiting your account whether you win, lose or draw. After all, they don't expect you to lose all the time. However, they do have a range of options when it comes to dealing with punters who they deem as bad for the company, though there are no fixed rules when it comes to which steps they take or in what order.
Reduced Stake Limits
The most likely scenario is that the bookie will first impose restrictions on the amount that you can bet. For example, if you had previously been betting £500 on the match result of a Bolivian football game, you might find that your maximum stake is cut to just £100.
If you continue to bet on such games and keep winning, or keep making bets at odds that soon get reduced, that limit may be cut further until you get offered some derisory maximum stake such as 33p (seriously!). Limits may be specific to certain sports or markets, or they may be wider-reaching and cover all and any bets you might try and place.
Withdrawing Offers and Bonuses
The next step a bookie may take, in addition to this, is to bar you from all offers and promotions. This is more likely to happen of course if you have been using such offers very regularly and not really betting otherwise. Thanks to relatively new rules a bookie cannot ban you from a promotion or free bet after you have already earned it. However they can bar you from future ones, although they should notify you of this by email or onsite message (or other means, depending on your communication preferences) before you start wagering towards any bonus.
Account Closures
The final and most severe course of action is for the betting site to close your account. This is something they are perfectly allowed to do as there is no obligation for them to take your bet at all, let alone allow you to stake as much as you want on whatever bets you choose. In theory, you should get an email notifying you of this position, however, you may simply find that one day you are unable to log into you your account, with a message to contact customer support.
Whether you receive the dreaded email or get the news from someone on live chat or the phone, the message will be the same. They will state something along the lines of that "for commercial reasons" their traders have decided they can no longer accept your bets and that the decision is final. There really is no point in trying to appeal as it really is final. What's more, as we have already noted, there are so many excellent football betting sites out there that should one decide they do not want your custom, there will still be plenty for you to choose from that do.