Credit: @cfcunofficial (Chelsea Debs) London / CC BY-SA
Betting on the league winner is one of the tougher markets to make money on in pretty much any league. The reason for this is that even though a league might have say 20 teams in it fighting for the win, only a handful have a realistic chance. In fact, some leagues are so one sided that this number might be as low as just 2 or even 1 team.
The odds reflect this, and so you are faced with a double edged sword; either pick a team who is very likely to win at rubbish odds, or pick a team that has very little chance of winning at much better odds. Neither options is particularly exciting.
There are a number of things that you can do as a punter that will help you with this betting market though, and there are also times when teams come out of nowhere to rock the boat and win the league unexpectedly. Anyone remember Leicester City winning in the 2015/16 season at odds of 5000 to 1?
Target the Lower Leagues
Since there are only ever a few teams that can plausibly win any of the bigger leagues across Europe, it is hard to get any real value. Here are the top 5 leagues in Europe and the number of teams that are priced at 5.00 or less to win.
Premier League – 2 x teams at 5.00 or less, next priced at 19.00
Bundesliga – 2 x teams at 5.00 or less, next price at 26.00
Ligue 1 – 1 x team at 5.00 or less, next price at 13.00
Serie A – 1 x team at 5.00 or less, next price at 7.00
La Liga – 2 x teams at 5.00 or less, next price at 19.00
As you can see, it's slim pickings in terms of value for such a long form bet. The odds on offer for each of the favourites are pretty short, so the returns aren't great. Some people may be happy with these prices regardless, so if you are happy to get around even money or a little better then top league betting might be a market for you.
A lot of people look to create a little more value, however, which is why we would actually advise avoiding all of these leagues. It's the money that causes the problem. The best teams make the most money, so can afford the best facilities and the best players which keeps them at the top, earning the most money. It's a cycle.
By avoiding these leagues, you can start to target lower league football where there is more competition. It's a bit more of a lottery but it can offer huge rewards for these types of markets and it doesn't take much research to find out who might be in contention.
A great example of this would be a league like League 1 in England. This is a very exciting and competitive professional league, and one that is difficult to call pre-season. Luton Town are a great example of this: At the start of the 2018/19 season they were at odds of 20.00 to win the league, but they comfortably wrapped it up before the last game of the season, showing that even at those prices teams are still very much capable of winning.
This is the main reason why the lower leagues offer much better value, as even though there are more teams involved, you can make selections that are both capable of going all the way and that are also priced attractively.
As a comparison, Sunderland were favourites in the 2018/19 League 1 table priced at 6.00 with some bookies; the Premier League favourite, Man City, was priced at just 1.44 with some bookies. It's even worse in France where PSG were priced at just 1.08, which are the lowest odds for a team to win the league that we have ever seen. Whilst it's almost a certainty that PSG do win the league, do you really want to be betting £10 to get 80p after 9 months? It's not worth the time it takes to make the bet!
Betting Without
Betting without is another popular market that you can take advantage of and this can actually make the bigger leagues worth looking at as well. In fact, it's probably the only way that you are going to be able to get some value from them.
In most leagues, especially the likes of the Premier League at the minute, you have the top 2 or 3 teams that can realistically win the league and then you have a group of around 6 other teams that are going to fight for the positions underneath.
If you were to bet on Leicester City without Man City or Liverpool, for example, then your bet would win if Leicester came third in the league (assuming that City and Liverpool took the two top spots). You are basically removing certain teams for the purposes of your bet.
Lots of bookies have extended this even further to cover other gaps within the league. For example, you can bet without the 'big 6', which are Man United, Chelsea, Arsenal, Man City, Liverpool, and Tottenham. As you remove more teams it actually becomes more competitive in leagues like the Premier League given that the teams below them are much more equal. You have 6-8 teams that can realistically fill these spots and more importantly for you, win these bets and with better odds too.
Take Note of Pre-Season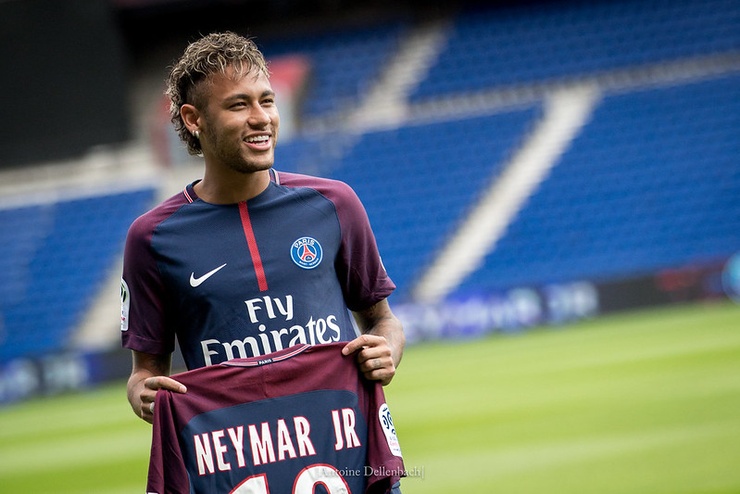 Whilst many people say that pre-season doesn't count for much, the fact of the matter is that bets made before a ball has been kicked usually offer the best value. Man City may look a small price at 1.5, but if they win the first 5 games of the season and Liverpool slip up in just 1 game, then that price is only going to drop and quite considerably too.
What you need to pay most attention to is not necessarily the results, although this is still important, but the personnel that come and go from the club. This can be applied to any league winner, promotion, or relegation bet, and It's here that you are really going to learn about your team and that will inform the bets that you should place.
The transfer window in England closes before the start of the Premier league season, which is often just one week after the Champions and football leagues. This means you will know exactly who will be playing for each team and you can assess the players from there.
For example, has a team sold their best two strikers and replaced them with two unknowns? Has the manager changed? Has cover been brought in for weak areas that were exposed last season? If players have left, have they been replaced with better players or younger players that still need to develop?
There's a lot to take on board pre-season and this is not something that should be overlooked when trying to work out who might do well in the league. The lower leagues often see more significant changes in personnel so it's harder to call, but if you can get it right, you'll get friendlier odds, that's for sure.
Accumulator Bets
Another good way to get a bit of value from the short-priced league winners is to combine them into an accumulator bet. By doing this we are taking teams that should win the league, but we are also shifting from low odds to high odds because of the multiple selections.
Here's a look at an accumulator that includes all of the favourites from the top 5 leagues in Europe:
Premier League – Man City @ 1.5
Bundesliga – Bayern Munich @ 1.3
Ligue 1 – PSG @ 1.14
Serie A – Juventus @ 1.45
La Liga – Barcelona @ 1.67
Total price = 5.38
So, the total price here is just 5.38, which for a 5-fold acca is still on the low side, but you are taking short-priced favourites from leagues that they stand an unbelievable chance of winning, and making it into a bet that offers much more value than taking just one of these as a single bet.
The best thing about this bet is that you are unlikely to lose much money on it until right at the end of the season. Even if a couple of these teams have slow starts, they are still likely going to be favourites coming into Christmas or even beyond, even if they aren't top at that point. If you get cold feet, you can just cash the bet out and you won't be losing much. This is one of the best things about league winner accumulators, they don't lose value quickly.