When betting on football you're going to be looking at hundreds of markets for each and every game that a bookmaker offers. Even experienced bettors that have been in the industry for a long time can find the range to be a bit overwhelming. In truth though, you won't use the majority of them.
We've already written about the vast range of markets that you get on each game, but we now wanted to switch our attention to outright betting, which is a little less hectic and restores some much needed order to proceedings.
Outright betting is what we mean by league and cup betting. These might be bets that take weeks or even months to settle, but even though the time frames can be long there is still a lot of value to be had. The first thing you need to do is to familiarise yourself with what they are and how they work, and then you can start taking advantage of them.
Player Bets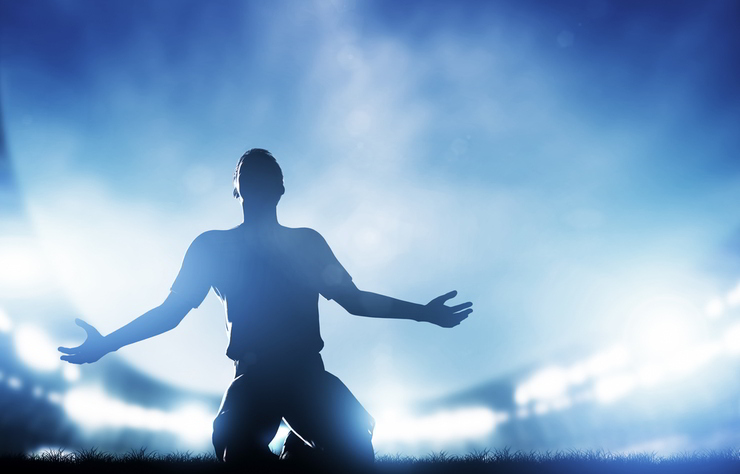 A lot of the player bets that you see are applicable to both league and cup competitions. They are designed to run throughout the whole campaign so you can pick up some really good odds as a result.
One of things to note here is that the player doesn't need to play through the full tournament, cup, or league to have a chance of winning their respected market. People often make the mistake of thinking that they need to find players who will make the final, but for competitions like the Champions League, picking players from strong teams that are playing against super weak teams will often prove to be a shrewder bet.
You may also notice that some of the markets that we mention below are industry accolades, so you need to be a little more cautious when betting on these as they are often voted on rather than being presented to the player based on any given statistic.
Dead heat rules will also often apply. When this happens, your initial stake is divided by the number of people that are tied and this now becomes your new stake. For example, if you wager £10 at 10.00 and your player ties with one other, you divide your stake by 2 because there are two players in the top spot. This gives you £5, and this becomes your new stake with the odds remaining as they were.
You can also apply these bets to both the men's and the women's games, with equivalent awards being distributed for each.
Top goalscorer – This market is where you bet on the top goalscorer for the league or competition. In the event that one of more players are tied, then dead heat rules will apply.
Team goalscorer – This market is where you choose the player that scores the most goals for that team. This could be over the course of a cup competition or throughout a league campaign. Very rarely will they include both league and cup goals for the sake of this market.
Ballon D'Or – This award is handed out to the best "on field performances" over the course of the season in Europe's top leagues. It's seen as the pinnacle for individual accolades and has been won previously be some of the all-time greats. It's voted on by the players and people associated with the sport (journalists, coaches etc.).
Sports personality of the year – This UK based award goes down to a public vote and includes sports people from a host of different sports, but usually includes at least one footballer that has performed well over the last 12 months.
Most assists – This is a market where you choose a player that has the most assists over the course of the season or the competition.
Golden boot – The Golden boot is the award given to the top goalscorer in the World Cup.
Golden ball – This market is where you bet on the best player for a World Cup. This is voted for by a FIFA technical committee for player contributions within games throughout the campaign.
Golden glove – For this we are betting on the goalkeeper that has put in the best performances throughout the World Cup. Please note that this is not decided by the most clean sheets, but rather their all-round performances.
Best young player – This award is given to players that are aged 21 or under and included in tournaments like the World Cup, European Cup, and Champions League.
FIFA Fair Play – This award goes to teams that advance from the group stage to the knockout stage of the World Cup with the best record for fair play. Fair play points are awarded to each team after every game.
Man of the match – This market goes live for pretty much all major football matches and you bet on the recipient of the man of the match award after the game. The bookmaker will likely take this from an outside source to keep it fair, such as the Football Writers or OPTA, so you might see different players from different sources. Make sure you know where your bookie gets their ratings from before betting on this market.
Best player by position – Major tournaments like the Champions League and European Championship will offer some sort of best player in each position award. You can bet on which player will get a spot in each. Again, this is voted for by panels that represent those competitions after the games have finished.
Manager of the year – This market is the best manager or coach of the year. It's awarded by the league or the tournament for that season's work. They also offer this award as part of the Sports personality of the year awards.
Cup Bets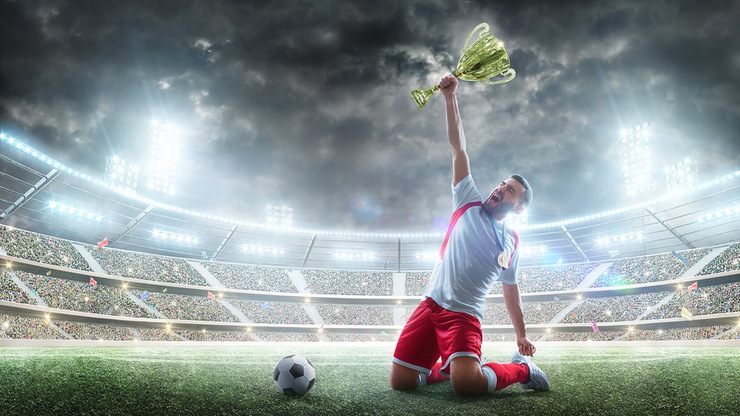 Cup competitions are some of the best markets to bet on in order to utilise cash out on betting sites. They enable you to place bets early in the season, and depending on how your team progresses, you can cash out to lock in a profit when things are looking good. Alternatively, you can of course let the bet run to get maximum returns, but risk ultimately losing.
A lot of these bets can be placed on the ante post market, which means you are going to be getting better odds before the cup starts. But you need to be aware that with ante post betting, if the team doesn't play in the competition for whatever reason, you will not get your stake back. This is very rare with football to be honest but needs to be noted as it has occurred, most notably when Manchester United withdrew from the FA Cup in 1999-2000 to participate in the Club World Cup.
Odds on these markets can vary massively from one bookmaker to another, so it's imperative that you shop around before placing your bets to get the maximum value.
Winner – The most obvious and most popular bet is on the winner of the cup. This is the team that lifts the cup at the end of it all and can be placed at pretty much all bookmakers.
To qualify – This market is where you bet on a team to qualify either for the cup competition outright or to progress to a certain stage. For example, in the Champions League you can bet on teams to qualify for the knockout stages that proceed the group stages.
Finalist – This market is betting on a team to make it to the final of the cup. It doesn't matter if they go on to win it or not, just as long as they are there.
Semi final – Similar to the finalist bet above, but for this you are betting on a team to make to the semi-final. Again, you don't need them to win these matches for this bet to be paid out.
Not to qualify – This market is where you bet against teams either qualifying for the cup as a whole or against them qualifying for specific parts of the cup/tournament.
Team to go unbeaten – In cup competitions like the Champions League that offer a group stage, you can bet on teams to not lose any game before going on to win it overall. This could also be applied to any cup that is played over two legs at any point.
League Bets
League bets see you betting over one of the longest time periods of any form of football bet. They are often seen as long priced given the unpredictability of most leagues. Even if you've got just 2 or 3 teams that can realistically win a league, the odds are still going to be pretty good on each of those before the season starts.
These markets can pay out some massive odds as well, such as Leicester City winning the Premier League in 2015/16 at odds of 500.00. This is one of the highest priced, single sporting bets that has even been paid out, so it can be done!
There aren't a huge number of rules that you need to apply to these types of bets. You just need to be aware of how a league might operate if there are two teams with the same number of points at the end.
In the Premier League, if two teams have the same number of points then it comes down to goal difference (goals scored minus goals conceded). If this is the same too then it goes to goals scored. If this is still the same then the teams will be awarded the same position. But, if they are in positions that affect either championship winners, European qualification, or relegation, then a play-off between the two teams will take place at a neutral venue. The winner of the game will be awarded the higher position within the league.
Winner – This market is betting on the outright winner of the league and will pay out based on the team that finishes 1st.
To be relegated – This market is betting on any team to get relegated from that league. The position of the team is irrelevant, so long as that team gets relegated to the league below.
Not to be relegated – This market is just the opposite; you are betting that that a team will remain in their current league. Again, finishing position is irrelevant, as long as they don't go down.
To finish top 4 – This market is for teams to finish in the top 4 positions. In England, this is often linked with the Premier League and represents the 4 Champions League qualifying spots.
To finish top 6 – This is where the team needs to finish within the top 6 positions in the league. This would extend to the Europa League places in the Premier League, but the lower leagues like the Championship, League 1, and League 2 include their playoff spots as well as automatic promotion.
To finish in the play offs – Some markets will allow you to bet on teams that finish in the play offs. This usually means positions 3 to 6. This can be quite an odd market because if your pick finishes in either 1st or 2nd – which are usually automatic promotion spots – they won't pay out.
Automatic promotion – This is where you bet on a team to be automatically promoted from the league they are in. This is usually the top 2 spots.
Any promotion – This market includes both automatic promotion and promotion via the paly offs.
Top 10/half – Teams to finish within the top 10 or top half in the league
Bottom 10/half – Teams to finish in the bottom 10 or bottom half of the league. Includes teams that get relegated.
Top at Christmas – This market is where you bet on the team that is top of the table at 00:01 on Christmas day.
Bottom at Christmas – This market is where you bet on the team to finish bottom of the league at 00:01 on Christmas day.
Top London club – This market is where you bet on the London-based club to finish the highest in that league over the course of the season.
Team finishing position – A bet on exactly what position the given team will finish at the end of the season.
Betting without – This market allows you to bet on the league winner with a team removed from proceedings. For example, you bet on Liverpool to win the league without Man City. If Liverpool finish second in the league to Man City, then the bet wins as Man City are removed for the purposes of the bet.
Team to go unbeaten – This market allows you to bet on a team to go unbeaten throughout a whole season.