For many UK football fans, the Copa Libertadores is something they've heard about in passing but know little about. It's not something that tends to get too much in the way of press attention in Europe but down in South America, it's a tournament like no other.
There are those there who claim it is even bigger than the Champions League, such is its importance. A bold claim no doubt but not one without merits as excitement, shocks and passion are never in short supply during the year-long competition. It truly is a spectacular event which rightly grips an entire continent during the final stages.
The final of the 2018 Copa Libertadores is delicately poised after the first game, with Buenos Aires rivals Boca Juniors and River Plate heading into the second leg at 2-2. With River at home this Saturday (24th November 2018), they have the advantage, especially with two away goals in the bag. The game is available to watch in the UK via various means, including live streaming, so don't miss out!
History
The history of the Copa Libertadores dates back to 1960 when just seven South American teams took part. Uruguay's Peñarol were victorious in the first ever edition of the tournament and successfully defended their title a year later.
Interest in the newly formed competition was fairly low at this point but the situation changed in 1962 when Santos, led by Brazilian legend Pele, lit up the tournament with their exquisite football. The White Ballet went on to lift the trophy in sumptuous style and defended their title just as stylishly a year later.
With the Brazilian flair helping to attract a global audience, teams from around South America increasingly wanted to take part in a competition rapidly growing in prestige. Teams from Argentina went on to dominate the next decade with Independiente playing a large role in this.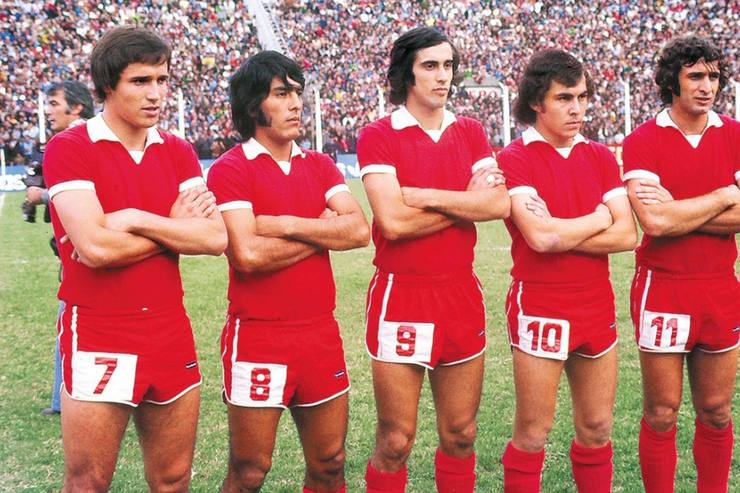 Their four consecutive titles between 1972 and 1975 is a record still not matched by any other team. Moving on to the 1980s and winners were far more evenly dispersed over the continent. Nacional were victorious twice, in 1980 and 1988 but this was the last time a side from Uruguay has been crowned champions (correct ahead of the 2019 competition).
Current Format
A series of changes has been made to the format of the Copa Libertadores since its inception. The latest came in 2017 when the number of clubs involved increased from 38 to 47 and the scheduling was extended to deal with this, with games now running throughout the year.
This presented a problem for Mexico who were forced to withdraw as now the tournament clashed with the Liga MX. The 47 teams, stemming as of then from 10, rather than 11 countries, join at different stages of the competition. Some are forced to qualify while generally speaking the bigger sides from the top nations will make their way straight to the group stage in a similar vein to the Champions League in Europe.
| Nation | Group Stage Entrants | 2nd Stage Entrants | 1st Stage Entrants |
| --- | --- | --- | --- |
| Argentina | 6 | 1 | 0 |
| Brazil | 6 | 2 | 0 |
| Chile | 2 | 2 | 0 |
| Colombia | 2 | 2 | 0 |
| Bolivia | 2 | 1 | 1 |
| Ecuador | 2 | 1 | 1 |
| Paraguay | 2 | 1 | 1 |
| Peru | 2 | 1 | 1 |
| Uruguay | 2 | 1 | 1 |
| Venezuela | 2 | 1 | 1 |
A total of 32 teams find themselves in the group stages and here they are divided up into eight groups of four. Each team will face each other home and away and whoever finishes in the top two will progress to the next stage.
The eight sides that performed best in the group stages become seeded for the Round of 16 and from here it's a straight knockout. As per the qualifying rounds, the knockouts are two-legged affairs in which the away goals rule is employed in cases where the scores are tied. Even the final is played over two legs which may seem a strange concept to any European spectators.
Potential expansion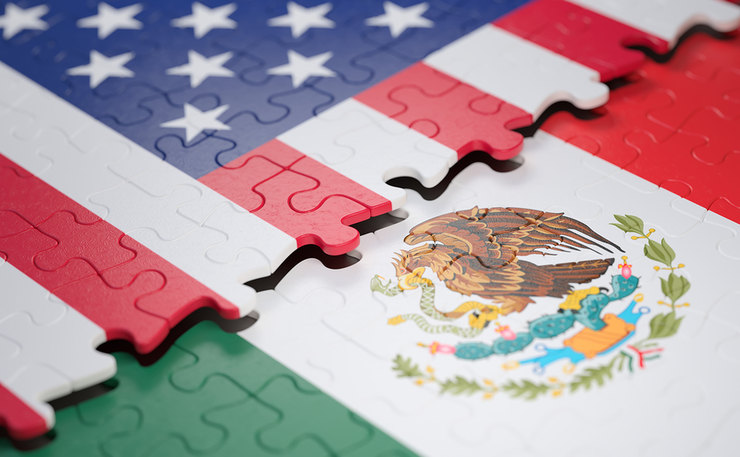 Mexico have long been an honorary guest to the Copa Libertadores, first invited to take part in 1995 despite not being a CONMEBOL member. Despite dropping out in 2017, they appear eager on re-joining providing the fixture schedule issue can be resolved.
There has also been talk of MLS teams getting involved too but commissioner Don Garber said that he has enough on his plate already. Asked about the possibility of American clubs featuring down south he said that "I don't see it happening". An expansion of the newly inaugurated Campeones Cup is a more likely way of seeing South American face North American sides in a competitive match.
Wins by country
Brazil might be the most successful country on the international football scene but clubs from "o País do Futebol" (the country of football) have not fared as well as those from Argentina when it comes to this competition.
The success of the likes of Independiente, Boca Juniors and Estudiantes give Argentine a clear lead over the chasing nations and they are unlikely to be budged from top spot for some time.
Mexico and Peru are both without a Copa Libertadores winner but on five occasions between them they've gone as far as the final. Bolivian and Venezuelan representatives have never even gone this far as they've consistently found themselves outclassed. Please note the following stats include the winner of the 2018 Copa Libertadores.
Record Holders
Ever Hugo Almedia made a staggering 113 appearances in the Copa Libertadores between 1973 and 1990. The Paraguayan goalkeeper was renowned for his penalty saving abilities and it's something that proved highly useful whenever his side, Olimpia, took part in this tournament.
With such a sure pair of hands in net, the Paraguayan outfit enjoyed success in South America's most prestigious tournament, claiming glory in both 1979 and 1990. His appearance tally in the Copa Libertadores is unlikely to be bettered for decades to come with nobody else even able to breach the 100 game mark. This is in part due to the fact that most top players now move to Europe, so the keeper's record may never be broken.
Another record that looks set to stand the test of time is the one set by the Ecuadorian, Alberto Spencer. You'll be forgiven if you haven't heard the name before but he's regarded among some as the one of the best South American players of all time.
His low-profile stems more from his lack of World Cup involvement rather than the quality he possessed. The name Alberto Spencer will forever be etched in Copa Libertadores history for the 54 goals he scored at the tournament over 87 appearances. This is 17 strikes more than second place Fernando Morena, another of Peñarol's great strikers from years gone by.
Other records, such as fastest goal scored (6 seconds) and quickest red card (22 seconds) are nice bits of trivia but they do not compare to the magnitude of Francico Sa's achievement. The Argentinian defender is the only player who has been able to win the tournament on six occasions, doing so four times with Independiente and twice with Boca Juniors.
By stark contrast, Antony de Avila has the misfortunate of being the player with the most final defeats. 'The Smurf' as he was commonly referred to because of his short height, fell at the final hurdle four times for América de Cali and once with Barcelona S.C.
Is it really better than the Champions League?
In terms of prize money, even the Europa League boasts more than the Copa Libertadores. Prize money handed out for the final match sees US$6,000,000 given to the winner and half of that to the runner-up.
This amount combined is less than a team would get for winning a Champions League round of 16 tie. Clearly the Copa Libertadores cannot compete on financial grounds or on a sense of grandeur but when has prize money ever really mattered to those watching the match?
The Champions League can be seen as the Copa Libertadores' wealthier, fancier but more boring cousin. The scenes in South America are not always pretty but they show levels of raw emotion, passion and tension that you simply do not get in Europe. Streets shake when goals fly in, flares light up entire stands and fans sing until their voices desert them. Take a look here at the explosive scenes in El Monumental, River Plate's home, during the 2015 final.
Such is the rivalry between certain sides that in the 2018 final, no away fans were allowed to attend due to the high risk of violence in the all-Argentine showdown between fierce rivals Boca Juniors and River Plate.
In the semi-finals, referee Andres Cunha had to be protected by riot police immediately after the full time whistle after handing River Plate a game-deciding penalty against an incensed Gremio.
In the 2015 semi-final, Boca Juniors were thrown out the competition after their fans pepper-sprayed the River Plate players as they walked down the tunnel. While such events do mar the occasion, examples like these do highlight the stark differences between South American and European football.
On the pitch there is good quality on show despite the cream of South American players regularly leaving their home nation in search of European football. Many of those that do stay show the flair and flamboyance that the continent is famous for.
What you get more than anything however are players that will give absolutly everything for the shirt. Players often grow such bonds with South American clubs that even when moving, they often long for a return. Lionel Messi has often reiterated his desire to return to Newell's Old Boys, Sergio Aguero plans to return to Independiente in 2020, while Erik Lamela has said it would be a dream to play for Rival Plate again.
The non-stop drama, unrivalled levels of dedication and explosive atmospheres help make the Copa Libertadores a competition that any football fan should watch, even if just for the final few matches.
Its prestige in South America cannot be understated as it truly is a tournament every side taking part is absolutely desperate to win. It supersedes any league title or any domestic cup and this will remain the case for decades to come. Winning the Champions League will remain the pinnacle of club football but it would be an injustice to say that the ever-unpredictable Copa Libertadores is any less of a spectacle.