The end of the Championship season is always exciting and dramatic. With Leeds desperate to keep their slim chances of winning automatic promotion alive and Aston Villa looking to maintain their impressive recent form heading into the Championship, Saturday's match between the two at Elland Road was always going to be a thriller. Nobody could have predicted the events that would unfold though.
The controversy started in the final second of the first half when referee Stuart Atwell blew for half time despite Leeds being on the attack, deep inside the Aston Villa half. That set the tone for a lack of trust in the officials which only worsened in the second half when a Leeds player went down injured. The players kept on playing but only at half speed as they waited for input from Atwell but with none forthcoming, the ball was kicked out of play.
Atwell was right to allow play to continue according to the law but could have used his discretion to step in. He didn't then, nor did he when an Aston Villa player went down injured 10 minutes later. Once again, play reduced to walking pace and Tyler Roberts appeared to signal that he was about to kick the ball out of play. Instead, he played a through ball to Mateusz Klich who raced through from an offside position – the slow in play even caught out the linesman – to score.
Cue pandemonium. Players and coaching staff from both teams engaged in a shouting and pushing tussle which ended in Anwar Ghazi being sent off and Marcelo Bielsa telling his players to allow Aston Villa to walk the ball into the net straight from the restart. All but Pontus Jansson took the instruction on board but his forlorn and largely half-hearted attempts could not stop Albert Adomah scoring the goal which ultimately would mathematically end Leeds' chances of a top two place.
Bielsa won praise from all over for his decision to level things up following what he clearly believed was an unjust goal. While not everybody agreed, it was quite obviously a remarkable feat of sportsmanship given that Leeds had not breached any rules of the game (other than the unspotted offside) and had so much to lose from failing to win the match. Many pundits called it the most dramatic match of the season but it's not the first time that sportsmanship and the will to win have collided in English football.
Fowler Shows Honesty – To a Point
When Liverpool travelled to Highbury on March 1997 the two teams were battling for second place. There was, therefore, a lot on the line and the players took to the pitch looking for every possible advantage. That appeared to be the case in the incident that led to a second half penalty being awarded to the away team.
Robbie Fowler sprinted clear to latch onto a through ball which David Seaman tried to cut out by rushing out of his goal. The Arsenal goalkeeper reached the ball first with Fowler forced to hurdle his England teammate. Perhaps fooled by the pace of play or by Fowler's rather dramatic fall to the floor, referee Gerald Ashby gave a penalty.
Rather than celebrating the penalty, Fowler's instant reaction was to wave his hands in protest and tells Ashby that he was not touched by Seaman so no penalty should be awarded. Ashby later claimed that he didn't hear Fowler and play continued with the spot-kick standing. Seaman did all he could to become a hero by saving the penalty but Jason McAteer was first to the ball and scored the rebound.
Although Fowler earned a commendation from UEFA for his honesty, he tried to score the penalty and celebrated the goal when it was eventually scored. It was a rather strange case of sportsmanship in which Fowler got the best of both worlds – a crucial goal and praise from his peers for his honesty. A cunning chap that Fowler, he can help you make your millions in property too allegedly!
Youngster Shows the Way
If Fowler had wanted to go all the way and make sure that a refereeing mistake did not unfairly cost Arsenal, he could have done what Beknaz Almazbekov did when he deliberately missed an unjustly awarded penalty.
Almazbekov may never be a household name but he did have his 15 minutes of international fame in March 2019 when a video of his incredible sportsmanship went viral. The captain of Galatasaray's Under 14 team tripped up inside the box in a match against Istanbulspor Under 14s. As in the Arsenal versus Liverpool match some 22 years earlier, the referee mistook a player losing his balance for a foul and awarded the penalty.
Like Fowler, Almazbekov stepped up to take the penalty but unlike the Liverpool striker, the youngster deliberately kicked the ball yards wide earning the instant respect of his opponents and worldwide praise. Clearly, this was not a hugely important match and Galatasaray were far better than their opponents as they ran out comfortable 3-0 winners, but you can take nothing away from the 13-year-old who showed incredible sportsmanship for one so young.
Di Canio Shocks Goodison Park and His Manager
There was rather more on the line in the match between Everton and West Ham in December 2000 than in a Turkish youth team match. The Hammers were in relegation trouble and their manager Harry Redknapp knew that his team had to start picking up wins.
One such opportunity presented itself right at the death when Everton keeper Paul Gerrard went down injured with the match evenly poised at 1-1. Whilst some Everton players gestured for the game to be stopped, West Ham continued to play. Trevor Sinclair had the ball down the right flank and crossed the ball to the team's talisman, Paolo Di Canio. The Italian was known for many things during his career but sportsmanship was not generally one of them. So you can only imagine the mixture of shock and relief from all of those with an Everton persuasion when Di Canio jettisoned the chance to put the ball into an unguarded net and instead caught the ball to bring an end to play.
#ONTHISDAY Paolo Di Canio caught the ball while @Everton goalkeeper Paul Gerrard lie injured in 2000 #WHUFC pic.twitter.com/byEZrcjSFr

— West Ham United (@WestHamUtd) 16 December 2015
Instantly, Everton players rushed to thank Di Canio whilst Goodison Park broke out into applause. That response was not shared by those in the away dugout. Redknapp was furious with Di Canio whilst other West Ham players remonstrated with their teammate in the changing room. It all turned out well for the Hammers in the end as they managed to pick up enough points to avoid the drop. It was good for Di Canio as well who restored much of his reputation which was damaged when he pushed Paul Alcock after being sent off. The mercurial forward was even given a FIFA Fair Play Award.
When Confusion Reigns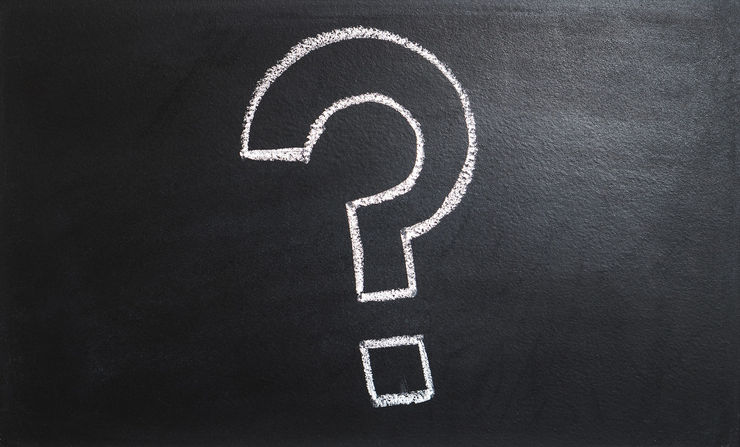 It was clear from the Leeds versus Aston Villa incident that there is a real confusion amongst players and management about what the best course of action is when a player goes down injured. The rules state that referees won't bring play to an end other than in the case of head injuries but there is always a certain amount of angst when that happens as players and fans expect an unwritten code of conduct to be followed.
If the protocol is confusing amongst those who have been involved with English football all their life it is considerably worse for those who are still assimilating themselves into the culture of a new country. That was the case during an infamous incident in an FA Cup match between Arsenal and Sheffield United which saw the unprecedented decision to replay a match that had already been completed.
Morning! #OTD in 1999, @papilokanu made his @Arsenal debut. Find out more about him here: https://t.co/gTQadsSWK3 pic.twitter.com/88jGdcYIGq

— Arsenal FC (@Arsenal) 17 February 2016
With one of his teammates stricken and in need of treatment in the 1999 fifth round tie, Sheffield United goalkeeper Alan Kelly kicked the ball out of play. Ray Parlour understood what was going on so proceeded to throw the ball back to the Blades' defence so as to return possession. The problem was that Nwankwo Kanu hadn't been told. He raced onto the throw (as much as Kanu ever could race onto anything) and crossed the ball for Marc Overmars who slotted home to make the game 2-1.
The fury from the Sheffield United bench was intense but they eventually came to accept that Kanu, who was making his Arsenal debut, had genuinely misunderstood, putting aside the fact that it was Overmars who scored the goal and that Kanu has plenty of experience of European football with Ajax and Inter Milan. Blades manager Steve Bruce eventually calmed down when Arsene Wenger offered a replay which the FA went along with, nullifying the result and setting up a replay 10 days later which Arsenal would win 2-1 anyway.
The Battle of Bramall Lane
Sheffield United were very much the sinned against party when it comes to English football's unwritten code of conduct against Arsenal but were the sinners in a 2002 match against West Brom which came to be known as the 'Battle of Bramall Lane'.
Neil Warnock had by this time established Sheffield United as a highly combative team full of ultra-competitive players who were known on occasion to overstep the mark in the search of a win. By the time the Blades hosted West Brom in March they had already secured safety from relegation and were out of the running for the playoffs but that did not stop them from going hell for leather for a win against the third placed Baggies.
Many teams had folded under the atmosphere of Bramall Lane and the intensity of United's play under Warnock but Gary Megson's West Brom team were not about to be bullied. It didn't take long for tempers to flare as Sheffield United goalkeeper Simon Tracey was sent off for handling the ball outside the box. Peter Ndlovu was brought off for the substitute keeper and the Blades' reduced attacking threat made it very tough for them to come back when they went 2-0 down just after the hour mark.
? Is anyone backing the cards tonight?

? The Battle of Bramall Lane saw some interesting challenges…pic.twitter.com/cSJ76ialMk

— Sporting Life Football (@SportingLifeFC) 14 December 2018
The temperature reached boiling point shortly after when Georges Santos was subbed on and almost instantly took his chance for some retribution against Andy Johnson. Johnson had fractured Santos' cheekbone the previous season and in a tackle reminiscent of Roy Keane on Alf-Inge Haaland, Santos showed Johnson that he was not ready to forgive and forget. Eddie Wolstenholme quickly showed the second red card of the match and had to brandish it again when Patrick Suffo headbutted Derek McInnes in the brawl that ensued.
Sheffield United were incredibly lucky not to be reduced to seven men when Keith Curle was somehow allowed to stay on the pitch after swinging for McInnes. The home side did go down to seven shortly after though as Michael Brown went off injured just after West Brom increased their lead to 3-0. Another United player went off injured in the 82nd minute which forced Wolstenholme to abandon the match as teams cannot play with fewer than seven players.
Gary Megson was livid at the end of the game and Warnock was accused by many of deliberately ordering his players to come off with injuries to try and force a replay. Megson made it very clear that his team would not be participating in any such replay and the Football League eventually decided that the result should stand. Warnock has always denied telling his players to try and get the match abandoned. Whether that is true or not, this remains one of the worst incidents of anti-sportsmanship and most ill-tempered matches ever seen in English football.