Commercial sponsors have long been a part of football at all levels thanks to the revenue they provide. Even within amateur football, sponsors may agree to stump up the cost for new shirts in exchange for their logo being printed on the front of them. As you get higher up the footballing ladder, sponsors will end up paying significant sums of money for the same privilege, with the biggest deals with millions and even tens of millions of pounds.
Shirt sponsors are far from the only way of linking corporations with football clubs in today's modern game. The bigger clubs, especially, have all kinds of official partners and in recent years there has been an increase in clubs selling the naming rights to their stadium. Sponsored team names are rather different though, in that the company featuring in the name will either own or have some formal tie to the team.
While all other sponsors and partnerships change every few years, team names are typically not up for sale in the same sense. There is no realistic chance of you waking up tomorrow to read news that Bayern Munich now go by the name Bayern Microsoft Munich or that Chelsea are called Tesco FC. The game may have gone money- and sponsorship-crazy but thankfully we aren't quite at that stage just yet. We only say 'typically' though because pretty much this exact situation did happen once, as you will soon find out.
Clubs With A Historic Sponsor Connection
When talking about teams with a sponsored name, the first thing that pops to mind is a rich company buying a team out and completing rebranding it. While this is sometimes the case, other clubs have always had a sponsored title from the moment they were created. In many instances, this occurs when a company had an extremely large presence in the local area and was the main source of jobs.
Bayer Leverkusen
The most famous active example of this comes from Germany, home of Bayer Leverkusen which was initially formed from players that worked at Friedrich Bayer and Co. (now Bayer AB, a huge multinational pharma company). Many unfamiliar with German football may have just assumed that the "Bayer" was similar to Munich's "Bayern", the latter essentially being the German for Bavaria, the region in which Munich is located.
This is not the case though and Bayer was effectively the first major "sponsored team name". However, whilst the pharmaceutical giants did provide some funding to the new team, ultimately it was simply seen as a way of keeping their employees fit and happy, rather than a way of boosting the company's profile.
There are some smaller examples of this happening too such as SV Wacker Burghausen, another Bavarian football team originally made up of workers from the local chemical factory, Wacker Chemie. They first sponsored the club in 1914 and are still active in Bavaria to this day. Vauxhall Motors F.C. is another example, an English club established in 1963, just after a new Vauxhall Car plant opened nearby.
Newton Heath LYR (Manchester United) & Arsenal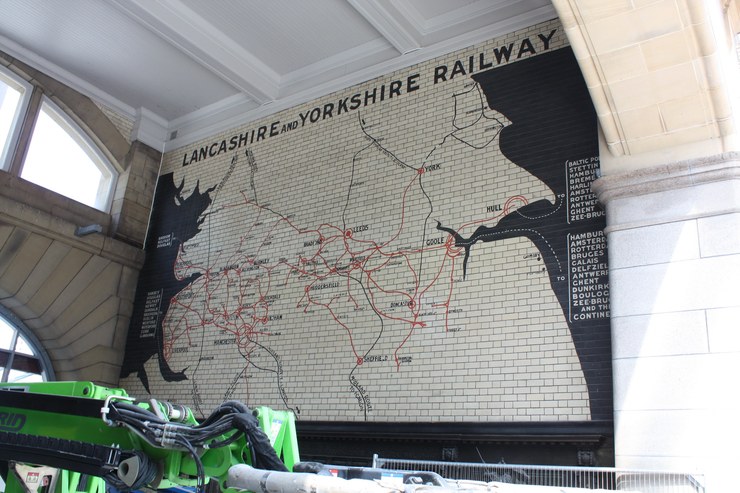 It is worth noting that many clubs began with a sponsored title like this. Manchester United were formerly known as Newton Heath LYR (Lancashire and Yorkshire Railway) Football Club. Similarly, Arsenal previously went by the name Royal Arsenal as this was an establishment where players produced arms and munitions for the British armed forces. Over time, most teams moved away from their roots, or in some cases the business stopped existing, forcing a change. As such, big teams that still have a company name are very much a rarity.
Around the World
Look around the globe and you can find some examples. Cruz Azul, the Mexican giants, were born out of Cemento Cruz Azul, the cement company. Initially the official company sport was baseball but Garces Lopez, former athlete and footballer, convinced them to allow a vote in which workers favoured football. Heading into Ghana and the top flight Ashanti Gold Sporting Club owes its creation to employees of the Ashanti Goldfields Corporation who founded the team in 1978. Moving northwards now and you can find, in Slovakia, FC ViOn Zlaté Moravce, ViOn being a construction company based in the town of Zlaté Moravce.
TNS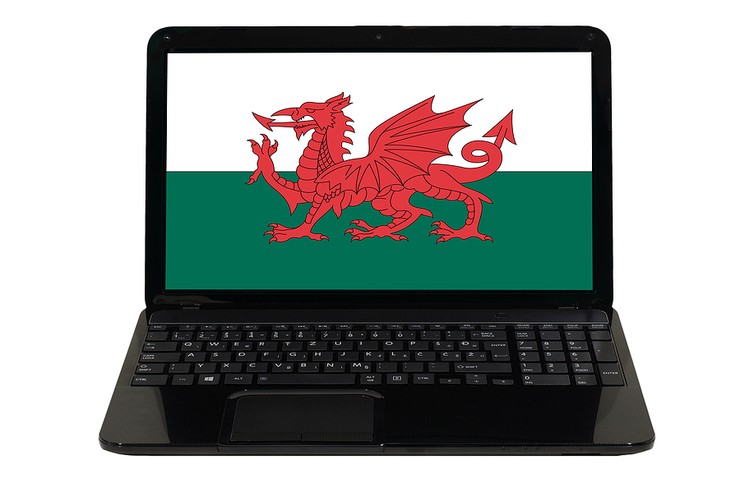 A sponsor being incorporated into the name of a team is one thing but in the case of the Welsh outfit TNS, the sponsor became the entire name. Formerly a side known as Llansantffraid F.C, after winning the Welsh Cup a local computer company called Total Network Solutions offered £250,000 for the club to change their name to Total Network Solutions Llansantffraid F.C. The following season the club dropped the Llansantffraid part, simply becoming Total Network Solutions F.C. This is the only notable instance of a club operating under a fully sponsored name.
Fast forward to 2006 and Total Network Solution were bought out by British Telecom, thus signalling the end of the sponsorship arrangement. Wanting a new identity, the club attempted to sell the naming rights on eBay but the auction was placed under investigation as one of the bids came from a business partner of TNS boss Mike Harris. Eventually the club settled on being renamed 'The New Saints' as it would allow it to keep its familiar TNS abbreviation.
More Discreet Sponsorship
So far, all the examples provided have a clear link to a particular company in that the football club includes the company's full name, or at least part of it. For these, the connection between the sponsor and the club is obvious. Sometimes sponsors are not always as direct as this though.
PSV Eindhoven
Did you know for instance that the Dutch club PSV's full name is Philips Sport Vereniging? Hardly anyone ever refers to the Eindhoven side by its full name but technically it is a sponsored one.
PSV were initially a worker's side for Philips employees and the tie-in between the club and the Eindhoven conglomerate is one of the oldest in sport. Dating back to at least 1913 it was recently extended to run until 2031 and will no doubt be extended again.
Like many others, the Dutch outfit actually started off with a 'more' sponsored title, Philips Elftal, but the company's football department switched its name to PSV in 1916.
SuperSport United
For a rather more different example we head to South Africa where Premiership side SuperSport United were renamed following the buyout of M-Net, the South African TV content provider. Rather than calling their newly bought club M-Net United (or similar) they opted for SuperSport as this was the name of their dedicated sports channel.
RasenBallsport (RB) Leipzig
There is also the case of RB Leipzig, or RasenBallsport Leipzig to give it its full name. Although we will discuss this German club in more detail shortly, RB does not stand for Red Bull, not officially anyway. The German football authorities, DFB, would not have approved a sponsored name so to circumvent this, Red Bull opted for RasenBallsport which translate to 'lawn ball sports'. Although this is bordering on complete gibberish, the RB abbreviation does mean many people mistakenly believe the club is called Red Bull Leipzig.
Red Bull
As far as companies go, nobody loves being part of a sponsored team name more than Red Bull. The energy drink firm have been the front of many former and current sporting teams across the world, with their branding seemingly a perfect fit with sports and other adrenaline activities. They were formerly owners of the now defunct eSports team Red Bulls, the dissolved NASCAR team, Red Bull Racing and Filipino basketball team previously known as the Barako Bull Energy Boosters. Not everything they get involved in fails to work out though, Red Bull KTM Factory Racing is still active on the Moto GP circuit while Red Bull Racing-Honda have for years been one of the top F1 constructors.
Their biggest involvement, or certainly the one that attracts the most mainstream attention, however, has come via football. So far, we have FC Red Bull Salzburg (Austria), New York Red Bulls (USA), Red Bull Bragantino (Brazil), Red Bull Brasil (Brazil) and RB Leipzig of Germany which we mentioned a little earlier. In all cases, except for Red Bull Brasil, the energy drink giants took over an existing team rather than created a new one from scratch. All takeovers required league approval, which was granted in all cases, but only the German FA went as far to oppose the use of 'Red Bull' in the team name.
It is not just the DFB that feels uneasy with clubs having these sponsored names though. UEFA forces Red Bull Salzburg to be known as FC Salzburg in UEFA competitions and requires them to wear a modified crest as their standard one includes the text 'Red Bull'. There was initially some doubt if Salzburg and Leipzig could play in the Champions League together as UEFA rules state that no "individual or entity" can have a "decisive influence" over the activities of more than one club in its tournaments. The clubs, which once shared several of the same executives, were however, deemed to be separate enough that this did not end up posing a problem.
South Korea
The top league in South Korea, the K League 1, is very unusual because it has three teams with a sponsor in their name: Jeonbuk Hyundai Motors, Ulsan Hyundai and Suwon Samsung Bluewings. All of them have been crowed champions since the league was formed in 1983 so they have seemingly been decent investments for both Hyundai and Samsung. Their histories are all distinctly different however and in the case of Jeonbuk, Hyundai has no real ties with the local area.
Hyundai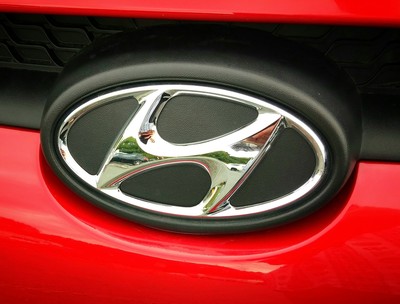 We will start by looking at Ulsan Hyundai FC, originally known as Hyundai Horang-i who were based in Incheon. Seven years after their 1983 formation, the club was moved 200 miles to its current home in Ulsan. It is here where Hyundai have many key branches including the world's largest integrated car manufacturing facility. Fascinating (if you are into that sort of thing!) Although Ulsan was Hyundai's main focus, they ended up stepping in to save Jeonbuk after they ran into financial trouble. Known as Chonbuk Buffalo during this period, the club was forced to dissolve after the final game of the 1994 season.
At the time, South Korea's bid to co-host the 2002 World Cup was in full swing so to avoid some damaging PR, Hyundai took over the club and founded a new team called Jeonbuk Dinos. The K-League considered the Dinos to be a new club, rather than a continuation of the Buffalos, so the current club's official history began in 1994. They were still able to play in the Korean top flight though and later they changed their name to Jeonbuk Hyundai Motors FC.
Samsung
As for Suwon Samsung Bluewings, the Suwon-based electronics company simply saw the potential in starting a football team at a time when there was a space for them in the K-League. After being founded in December 1995 the new club were able to join for the start of the 1996 season.
With Samsung's backing and finances behind them, the Bluewings impressed to finish third at the first attempt. Initially the club used the existing Suwon Sports Complex as their home stadium but this only seated a little under 12,000 people. As a result, Samsung began construction for a new 44,000-seater stadium in 1996, although the financial crisis meant work did not finish until 2001.
Airbus UK Broughton
To finish, we wanted to leave you with the rather special example of Airbus UK Broughton FC. It is not unusual for a club to change its name now and again but Airbus really has been through a whole variety of different names. The reason for this is because the club is so strongly tied to the large aerospace factory at Hawarden Airport, Broughton. The factory has changed ownership on several occasions and with each change the club got a brand new name. Over its history the club has gone by de Havillands, Hawker Siddeley, British Aerospace, BAE Systems and of course Airbus.
For a club, especially a large one, this illustrates the issue of having a fully sponsored name. Clubs and in particular their fans, love and long for a sense of history and continuity. Most fans of major sides would simply not accept supporting Amazon FC one year and then Facebook Dynamos the next. Whilst for smaller sides the financial boost may be worth it, we feel that the biggest deals any top football club might sign would concern the naming rights of the stadium. That said, if a huge firm like one of the giants we have used as facetious examples above were to offer £1bn for the 100-year naming rights to a team, could owners refuse? In an era of financial fair play such a deal might not be as far-fetched as it might sound.