A short-term fad or the future of modern football? That is the big question many people are asking when it comes to so-called fan tokens. These fan tokens are a new type of cryptocurrency that have attracted a large amount of interest among fan-bases across the world. You might not yet have heard about them but no doubt you soon will.
With clubs able to generate millions of pounds through fan token sales, they are something we could well see a lot more of in seasons to come as clubs get more and more creative in their attempts to raise the funds needed for huge transfers and wages. Given that the concept is rather in its infancy though, it is worth discussing what exactly fan tokens are, their main purpose and how they work.
Where Do Fan Tokens Come From?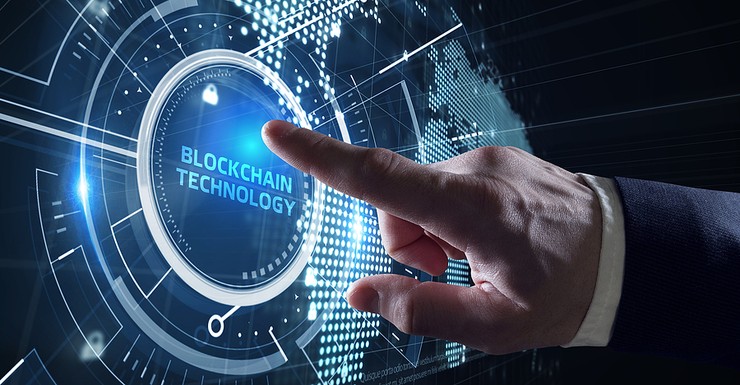 Without getting into the complicated nitty gritty of things, a fan token is simply a digital asset which individuals, be they fans or not, can purchase and own. In most cases, these digital assets are minted on the Chiliz $CHZ blockchain. Chiliz is the brand responsible for developing Socios.com, the sports fan engagement platform.
Socios.com has come to dominate the fan token game, boasting around 900,00 active users and supplying a digital team currency for more than 40 teams across various sports. Most of these are football clubs though including the likes of Barcelona, PSG, Juventus, Atletico Madrid, Arsenal, Manchester City and AC Milan. It is not just footballing super giants getting in on the act either with the likes of Dinamo Zagreb, Alanyaspor, Fortuna Sittard and Levante all having signed up with Socios.
How Can You Buy Fan Tokens?
Fans of a certain club can buy these fan tokens almost like they would any other cryptocurrency by using the Socios app. When a new token is launched, there will be a fixed number of them all available at a set price. This fixed price will either use a fiat currency e.g., 2 euros, or will be in $CHZ form. The Man City fan token for instance launched with an opening price of 200 $CHZ which at the time was about £1.60. It is worth noting that the price of $CHZ has risen massively since this point thanks to recent successes.
For fans that miss the initial release of token sales, they will find they are available to trade on the market. After the initial sale, the price is liable to change however. The $JUV (Juventus) token launched at €2 but has spent many months trading above €10. It is possible of course that non-fans may purchase a large number of tokens, seeing it is a viable investment opportunity. As with any investment like this though, there are major risks involved and it should be remembered that prices can just as easily drop as they can go up.
While most tokens are distributed by fans simply purchasing or trading them, it is possible to earn them through various quizzes and treasure hunts. Unlike with normal cryptocurrencies, there is a real focus on engaging with club and activities such as these, as fans can acquire more in this way. Some clubs also issue a complimentary token to season ticket holders in order to encourage them to get involved.
What Is The Point Of Having Fan Tokens?
The purpose of having traditional currency is that you can use it to purchase certain goods and services. Fan tokens work a little differently because it is through simply owning them, rather than spending them, that you can reap their benefit. By owning these tokens, fans can have some level of influence on the team they love and unlock additional perks should they obtain enough of them. Fans with a sufficient number of tokens can gain access to special experiences such as VIP stadium tours as well as meet and greet events with players. Others will receive signed shirts and other official merchandise.
It is this ability to bring fans closer to their club which helps explain the initial success of these fan tokens. By owning even just a few, supporters can feel like they are taking a more active and prominent role in the club. Not only supporting them financially but by enjoying something described as a 'supercharged' fan experience, which unlocks exclusive content a 'normal' fan won't have access to.
We mentioned before that owning fan tokens allows supporters to have some influence over their favourite club. This works by giving fan token owners a vote on certain club issues. Now, these will not be transfer deals or whether a star player is deployed as a number nine or a number 10, but rather more trivial matters. PSG for instance allowed fan token holders to vote on an 'Inspirational Captain's Armband Message'. There was a choice of three shortlisted options, all club approved, so this ruled out any possibility of "army mc armband", or whatever the French for such silliness might be, topping the list!
Other examples of fan polls include:
Rename the training pitch (Roma)
Choose the warm-up entrance song (Galatasaray)
Change the goal celebration song (Juventus)
Choose the design of the stadium entrance tunnel (Independiente)
The more fan tokens you have, the larger your say, directly in proportion to the number of tokens owned. So, the vote of a fan with two tokens would count twice as much as a fan with just one. It is possible that clubs will run more open polls in future given that there is minimal risk of them being taken over by trolls. As you need some financial investment to vote, it seems unlikely that rival fans would willingly give lots of money to a hated club just to be a minority voice voting for a joke answer.
How Much Are Fan Tokens Worth To Clubs?
Upon signing Lionel Messi on a free transfer in the summer of 2021, PSG revealed that fan tokens were a "significant" part of the Argentine's generous €25-€30m reported welcome package. At the time, one $PSG token was worth around $50 although as you can imagine, the price was quite volatile at this time. Reports indicate that the trading volumes of the token exceeded $1.2bn in the days prior to Messi's arrival with new sales generating around €30m.
Clubs using the Socios platform get a 50:50 split of the revenue whenever their token is sold or traded. In the first seven months of 2021, Socios had claimed to have generated $200m in revenue through fan tokens, meaning $100m of this going to clubs. Arsenal managed to sell their opening allocation of two million $AFC at £2 a token in next to no time, giving them a rapid £2m cash injection. Similarly, AC Milan sold $6m worth of tokens in a matter of minutes, such was the demand at the time. For the bigger clubs at least, it certainly looks like fan tokens can earn them millions, if not tens of millions with no risk on their end and thee chance to increase fan engagement too.
What Do The Fans Make Of Tokens?
Clubs certainly seem happy with the extra revenue fan tokens bring them but what about their loyal supporters? The fact that these tokens sell out so quickly after sale shows that there is a great demand for them from fans, at least for the time being. This should not be seen as sign of total, or even perhaps widespread, approval of tokens among fans however.
Malcolm Clarke, chair of the Football Supporters' Association (England and Wales) felt that these tokens are just an attempt to "squeeze extra money out of supporters" often through "inconsequential engagement". Additionally, Sue Watson, Chair of West Ham United Independent Supporters' Association queried why fans should have to pay in order to have a say in their club given there are already substantial costs in following a team. Indeed, there is an argument to be made that season ticket holders and/or members should be entitled to the perks of token owners as standard.
The Longevity Of Fan Tokens
It is hard to say what the future holds for fan tokens. Even if the market crashes and prices tumble this does not necessarily mean they will have been a failure. Not from an investment perspective of course but this is not the point of fan tokens. Their primarily function is to give fans a closer connection to the team and to the wider fan base as a whole. If clubs continue to ensure that token-owning fans get access to fan forums, exclusive content, VIP experiences, decision making and free merchandise, then there can be a future for them. They may need to roll out new features in future years to freshen up the whole experience but should they remain a little innovative then fan tokens are unlikely to go away soon.
That said, it is safe to say that fan tokens will never win over the entire fan base with some deriding the cryptocurrencies as a shallow money grab. There are many that feel, in an age of rising ticket and shirt prices, that clubs have become very business-like in their behaviour, treating fans little different than consumers.
While this is a sentiment shared by plenty, many of which would shun the idea of a club crypto on principle, tokens do not need to be universally adored. With football such a popular game, it only takes a fairly small minority of fans with a little disposable income to make fan tokens a viable endeavour. Bearing this in mind, we would expect the number of clubs offering a fan token to increase significantly in the years to come, with the loss of funds during 2020 and 2021 only accelerating the process.