Manchester United equalled their own premier league record for the biggest winning margin in a Premier League game with an emphatic 9-0 victory against Southampton in February 2021. The Red Devils were seeing a slight drop in form at the time, but Ole Gunnar Solskjaer's men put any doubts about his team's focus to bed by thrashing the Saints under the Old Trafford floodlights, keeping a clean sheet to their merit too.
The result brought back mixed memories for both teams, with Man United achieving the first ever 9-0 premier league win back in the 1994-95 season, and Southampton being at the receiving end of another 9-0 defeat at the hands of Leicester in the 2019-20 campaign. Saints fans would surely want to forget this horrendous result and move on quickly. But for the rest of us, it is worth examining the stories behind some of the biggest Premier League clean sheet wins and how this game brought the 9-0 scoreline full circle.
The Premier League's Highest Scoring Clean Sheet Wins
Here's a summary of all the wins to nil of 7-0 or better to date in the Premier League. Outside of the three 9-0 results, there have also been five 8-0 games and seven 7-0s. To date, no Premier League match has finished 10-0 or higher.
| Date | Home | Result | Away | Goalscorers |
| --- | --- | --- | --- | --- |
| 4 Mar 1995 | Manchester United | 9-0 | Ipswich | Keane, Cole (5), Hughes (2), Ince |
| 25 Oct 2019 | Southampton | 0-9 | Leicester City | Chilwell, Tielemans, Pérez (3), Vardy (3), Maddison |
| 2 Feb 2021 | Manchester United | 9-0 | Southampton | Wan-Bissaka, Rashford, Bednarek (OG), Cavani, Martial (2), McTominay, Fernandes, James |
| 19 Sep 1999 | Newcastle United | 8-0 | Sheffield Wednesday | Hughes, Shearer (5), Dyer, Speed |
| 9 May 2010 | Chelsea | 8-0 | Wigan Athletic | Anelka (2), Lampard, Kalou, Drogba (3), A. Cole |
| 23 Dec 2012 | Chelsea | 8-0 | Aston Villa | Torres, David Luiz, Ivanović, Lampard, Ramires (2), Oscar, Hazard |
| 18 Oct 2014 | Southampton | 8-0 | Sunderland | Vergini (og), Pellè (2), Cork, Bridcutt (og), Tadić, Wanyama, Mané |
| 21 Sep 2019 | Manchester City | 8-0 | Watford | D. Silva, Agüero, Mahrez, B. Silva (3), Otamendi, De Bruyne |
| 18 Nov 1995 | Blackburn Rovers | 7-0 | Nottingham Forest | Shearer (3), Bohinen (2), Newell, Le Saux |
| 25 Oct 1997 | Manchester United | 7-0 | Barnsley | Cole (3), Giggs (2), Scholes, Poborský |
| 11 May 2005 | Arsenal | 7-0 | Everton | Van Persie, Pires (2), Vieira, Edu, Bergkamp, Flamini |
| 14 Jan 2006 | Arsenal | 7-0 | Middlesbrough | Henry (3), Senderos, Pires, Silva, Hleb |
| 25 Apr 2010 | Chelsea | 7-0 | Stoke City | Kalou (3), Lampard (2), Sturridge, Malouda |
| 2 Nov 2013 | Manchester City | 7-0 | Norwich City | Johnson (og), Silva, Nastasić, Negredo, Touré, Agüero, Džeko |
| 19 Dec 2020 | Crystal Palace | 0-7 | Liverpool | Minamino, Mané, Firmino (2), Henderson, Salah (2) |
Manchester United 9-0 Ipswich Town
Cole Hits Five in Demolition Job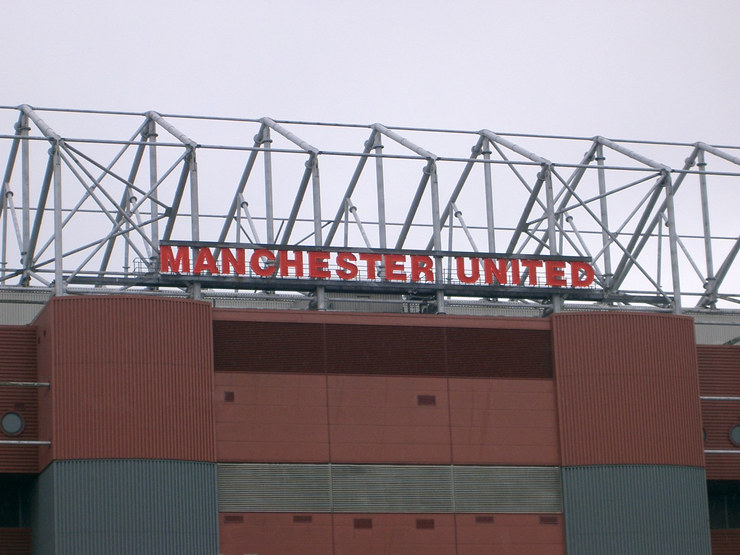 In March 1995 Manchester United were three points behind Blackburn Rovers at the top of the Premier League, in pursuit of their third successive Premier League title – having been the only team to win the division since its formation in the 1992-93 season.
Ipswich were suffering a different fate, being second last in the table, with an ageing squad that was struggling to keep pace with the rest of the league. The Tractor Boys had narrowly avoided relegation the season before but by the time they visited Old Trafford it seemed certain that the second tier awaited them.
Ipswich were considered a bogey team for Sir Alex Ferguson's squad having failed to beat them at home in their previous three meetings, with Ipswich even dealing them a stunning 3-2 defeat at Portman Road in the reverse fixture that season. Many consider the defeat at Ipswich to be a pivotal moment in the season as Manchester United proceeded to lose the league title by just one point to Kenny Dalgleish's Blackburn; a victory at Ipswich would have altered the history books for both teams. Nearing the end of the season the Manchester side were aware of the grave error in the loss at Ipswich and had a point to prove as they entered this game.
Also looking to justify their selection were Andy Cole and Mark Hughes. The strike partnership were deputising for legendary Manchester player Eric Cantona, who was in the middle of his nine-month suspension for that famous 'Kung Fu Kick' incident against Crystal Palace. Cole had arrived in January for a then British transfer record of £7 million and was looking to justify what was considered an exorbitant amount back then. Whilst Hughes, returning from injury, was looking to have a strong finish to the season to secure his long-term future with the red devils.
The two strikers, and rest of the squad, did exactly that with Roy Keane opening the scoring, followed by a complete routing of the Blues – including a goal from Paul Ince, a brace from Hughes and the rest netted by Cole. In fact, Cole became the first player to score five goals in a single premier league game, a record that has never been broken, truly making his mark on the Manchester United team and Premier League history.
Come the end of the season, the Reds lost the league on the final day, and Ipswich were relegated, finishing bottom of the pile, two points below Leicester City, a team that also makes it into the history of the biggest Premier League clean sheet wins.
Being the dominant force in English football for almost the entirety of the Premier League's existence, it should come as no surprise that three of Man United's results make it into the top 10 highest clean sheet scores in Premier League history. Aside from the two 9-0 games Manchester United also beat Barnsley 7-0 in the 1997-98 season, Andy Cole again being the hero of this game scoring a hat-trick, with a future United manager Ole Gunnar Solskjaer claiming a hat-trick of assists to his name. The Reds went on to finish second in the league, losing to Arsenal in their revolutionary manager Arsène Wenger's first full season in English football. Barnsley, however, were relegated, a recurring theme for teams at the losing end of such significant clean sheet defeats.
Southampton 0-9 Leicester City
Foxes Far Too Wily For Humbled Saints
In the opening stages of the 2019-20 season, Leicester, a now formidable top division side, were facing a difficult task at proving their pedigree in the face of Jurgen Klopp's Liverpool who were looking to be one of the most fearsome Premier League teams in history. Ex-Liverpool manager Brendan Rodgers had come in towards the end of the season before, looking to formulate a team of his own vision. After two successive seasons finishing in ninth place, famously claiming the premier league title in the 2015-16 campaign, Leicester fans were hoping Rodgers could do just that and compose another title-challenging team. The victory at St Mary's announced the real start of the Brendan Rodgers era, making it clear to the other top sides that Leicester were up for the fight to claim the top flight title.
Saints fullback Ryan Bertrand was given an early red card in the build-up to Leicester's first goal, and after that the game became a complete mismatch. Jamie Vardy and Ayoze Perez both netted hat-tricks, just the second time two players on the same team had scored a three each in 90 minutes. Ben Chillwell, Youri Tielemans and James Maddison added the other three, meaning the final score matched Manchester United's 9-0 record.
The Leicester win was incredibly significant being the only 9-0 away victory ever recorded in the Premier League, with Liverpool's more recent 7-0 win away at Crystal Palace (in December 2020) being the second highest away winning margin in which a clean sheet was kept.
The Foxes managed to keep pace for most of the following season, however Klopp's Liverpool were just too good for every other team. Leicester ultimately finished fifth and qualified for the Europa League. Meanwhile, the Saints never really got going and ended up finishing a respectable 11th in the league. Unfortunately for Southampton fans though, they would not have to wait too long to suffer another miserable defeat in the league.
In the same season, Manchester City defeated Watford 8-0 (in September 2019), scoring five goals in the first 18 minutes. Although not quite the rapturous 9-0 defeat that Leicester inflicted on Southampton, City's high tempo approach, which featured a Bernado Silva hat-trick, showed the pedigree of the side who had shockingly lost to newcomers Norwich, the week before. This early season encounter had little impact on the end of the season with the Sky Blues never really having a chance of catching up to rampant Liverpool and Watford left far adrift ultimately being relegated finishing in second from last spot.
Manchester United 9-0 Southampton
Red Devils Hammer the Saints
Making up the trio of 9-0 wins that have occurred in the Premier League and bringing the story full circle is the most recent game on our list: Manchester United beat Southampton 9-0 on 2nd February 2021. The fortunes of both teams were therefore repeated with Southampton losing 9-0 for the second time in two seasons, and the Red Devils getting the glory of winning another game with such a considerable winning margin.
As with their previous 9-0 defeat, Southampton suffered an early red card, this time the culprit was midfielder Alexandre Jankewitz. The tone was set for the rest of the game, with the home side scoring nine goals from eight different scorers, with one of the goals being an own goal from Jan Bednarek. Bednarek's night was made worse when he was sent off in the final minutes of the match for bringing down Anthony Martial in the penalty area, allowing one of the most impressive players of the season, Bruno Fernandes, to net his sixth penalty of the campaign.
Manchester United made it the second time that they had won a game with a 9-0 scoreline, and Southampton the second time that they had lost a game 9-0, becoming the third premiership game to reach the record score. However, it is worth noting other impressive clean sheet score lines, five games in premier league history made it to 8-0 including a victory for Southampton against Sunderland in the 2014-15 season, and two 8-0 victories for Chelsea against Wigan (2009-10) and Aston Villa (2012-13) with Frank Lampard scoring for the Blues in both games.
What Is The Significance Of A Big Scoreline?
So, what is so amazing about such a scoreline? It is not particularly unusual for nine goals to be scored in a Premier League game; after all, there have been 21 games in which nine goals have been scored and and further six in which 10 goals have been scored in the Premier League era. However, it's extremely rare for one team to score all nine of the goals (no side has yet won 10-0 or better, at the time of writing). For this to happen the team would need to score on average once every 10 minutes, and this usually requires a commitment to giving the team a freedom to attack with lack of regard to the defensive part of the game. This often leads to the other team being able to score and them not being able to keep the sacred clean sheet – a marker hailed so much by top division sides as a sign of success.
To score so many goals in a game a squad needs to have a mixture of several factors. A team needs to be well balanced, with sufficient quality, as to be able to score enough goals with as few players as possible – allowing the rest of the squad to defend their own goal and prevent the opposition from scoring. A gulf in quality between the two teams often helps, of course, and this can be aided by the other team losing a player to a red card, as seen in the three 9-0 games described, those games were always a mismatch between a team challenging for the title and a team fighting to avoid relegation and this definitely helps a team in getting such a considerable clean sheet win.
With some of the best teams the Premier League has ever seen playing in the division playing right now, it surely will not be long until another 9-0 scoreline – or even better – comes along. The impressive standard of football played by some teams, and the ever-increasing open style of play that the premier league has adapted will surely lead to more goals being scored. Add this to the increased number of penalties and free-kicks in dangerous positions as a result of VAR and this combines to make the perfect formula for high scoring games – and with the right players both in defence and attack, high scoring victories with clean sheets as well.